One Drop Theory- EP Release Showcase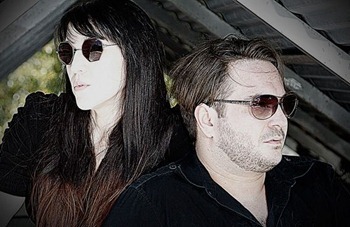 June 28, 2013, 8 – 11 pm
Dimensions Variable
100 NE 11th Street
Miami, FL 33132.
Join us for a one night EP release showcase for Miami's indielectro pop duo One Drop Theory.
Dimensions Variable is pleased to host the CD release event for Miami's indielectro pop duo One Drop Theory. The event will be on Friday, June 28th, 2013 at 8pm. The duo will perform live and cocktails will be served.
One Drop Theory's self titled release is a collaborative EP endeavor between Susie Green & Isaac Bichachi. After several years of working in the music industry as writers and producers, these two classically trained Miami musicians decided to combine past and future to create an alternate present. The album crafts One Drop Theory's delicate composition sensibilities and mastery of synthesized sounds with powerful vocals.
Green's melodic voice and sampler interventions weave life into Bichachi's synthetic electronic and production. Tracks like Rails, an electronic instrumental roller coaster ride show off the duo's passion for electronic compositions. The groups most hypnotic track called Fool's Circle is best described by a quote from Albert Einstein: "The definition of insanity is doing the same thing over and over again, expecting a different result." This quote highlights the track and sheds light on how individuals and society don't learn from their mistakes and continue to cycle around the same vicious loop. And finally, an anthem for all those who feel marginalized, Freak Flag establishes a banner in which to stand united.