SAE institute Miami presents "Beat Camp" for Aspiring Rap/Hip Hop Professionals
Saturday, 05/17/2013, 02:00 pm – 07:00 pm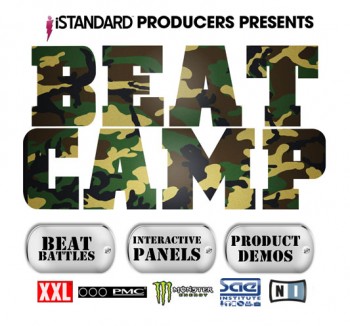 SAE Institute Miami
16051 W. Dixie Hwy, Suite #200,
North Miami Beach, Florida 33160
Webpage Link
If you're an hip hop or r&b engineer, artist, or producer, you can't afford to miss "Beat Camp"!
"Beat Camp" (Friday, 5/17 and Saturdayk, 5/18) is an essential first-step for aspiring music professionals who want to turbocharge their careers. The education and networking opportunities for participants will be incredible, and will allow anyone who's serious about working in the music business to make huge strides in their professional journeys.
"Beat Camp" will feature classroom discussions on:
• producer branding
• management
• A&R meeting simulations
• studio techniques
• networking/brand building strategies
• songwriter-producer synergy
• sampling
• live mixing sessions
Each seminar will be led by professional producers and engineers with major credits and experience, including such stars as Gorilla Tek, Streetrunner, Symbolyc One aka S1, DJ Blackout, Illmind, The Renegades, J.U.S.T.I.C.E. League, and more!
Evening "Beat Camp" activities will include the iStandard Producer Showcase, Celebrity Beat Cyphers, and Impromptu Beat Battles. There will also be vendor demos, raffles, and other special events throughout the weekend.