Sound Theory Live's Relaunch on Wynwood Radio
Friday, 05/10/2013, 06:00 pm – 03:00 am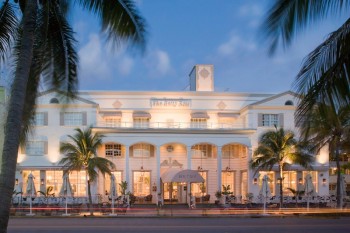 The Stage Miami
170 NE 38th St
Miami, Florida 33137
RSVP Link
Sound Theory Live to Relaunch on Wynwood Radio May 10
Award-winning music program celebrates return at The Stage Miami
Miami, FL – May 1, 2013 – After four years of broadcasting on local jazz station WDNA, the musical performance and interview program Sound Theory Live has found a new home: Wynwood Radio.
"We're excited about resuming Sound Theory Live with our new media partners Wynwood Radio and look forward to bringing the global listening public even more compelling programming and music," says founder and host Carlos F. Garcia, who also owns the show's brick and mortar venue, The Stage Miami. "We invite everyone to celebrate with us at The Stage on Friday, May 10th, 2013 beginning at 7 p.m. for an extended two-hour show or listen in on the web. Following the show, Wynwood Radio will continue to stream live from The Stage with acts and DJs throughout the night."
Adds Wynwood Radio's Vice President and Director Vicente Solis: "We are delighted to be Sound Theory Live's new home and media partners. Carlos and his team have many positive liaisons with the different Miami musical scenes. We believe that his show, in an online radio environment, can thrive, become more agile, fun and can also enhance the opportunity for community expansion that Wynwood Radio nurtures as part of its DNA."
The move to web won't change the show format, which according to the program website is "geared towards promoting the great local musicians by showcasing their talents live on the radio." It will allow for greater content freedom and a looser format not beholden to news updates and public service announcements. Garcia adds: "The show expects to have increased flexibility both in programming and in location. We hope to bring the show to venues and events all over South Florida to help continue moving the Miami music scene forward!"
Once again the show will feature Garcia, voted Miami New Times' "Best FM Radio Personality" in 2010, as the host, with the assistance of co-hosts Sasha Torres, co-owner of The Stage, venue booking agent Eric Garcia and show veteran, Andrea Alarcon.
Slated to play live and be interviewed on the maiden Wynwood Radio webcast are: Afrobeta, Electric Piquete, Brendan O'Hara, Radioboxer, Humbert, The Problem Kids, Bachaco as well as veteran Miami DJs DJ Sire Esq., DJ Manuvers and many more. There are some surprise guests in store as well. The festivities and webcast commence May 10 at 7 p.m., during the show's usual slot and time, and will continue through 9 p.m. Subsequently, Sound Theory Live will assume it's regularly scheduled time on Wynwood Radio and be webcast from locations across South Florida and re-aired on Sunday afternoons, and potentially during other days and times.
Admission to the event at The Stage is free until 11 p.m. and $5 thereafter; enjoy 2-for-1 happy hour drink specials from 6 to 9 p.m. and other specials throughout the night. You can listen live on the web by navigating to www.wynwoodradio.com.
For more details and updates, visit www.soundtheorylive.net, like them on www.facebook.com/soundtheorylivemiami and follow the program on www.twitter.com/soundtheorylive.