Children's Opportunity Group 50 Shades Of Giving Luncheon at W Fort Lauderdale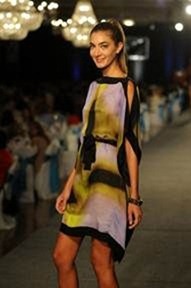 March 15, 11 a.m.
W Fort Lauderdale
401 North Fort Lauderdale Beach Boulevard
Fort Lauderdale, FL 33304
This event is open for the public to attend. Tickets to the luncheon are between $75 and $175 per person and can be purchased at www.childrensopportunitygroup.org/Luncheon.html.
Fashion will be front and center as Children's Opportunity Group (COG) presents 50 Shades of Giving, its 64th annual charity luncheon.  This stylish event, will roll out the red carpet for charitable fashionistas and style fans who are also passionate about helping underprivileged children in the local community.
 
Sponsored by the Delphi Foundation, an independent charity which focuses on educational opportunities and support systems to help young people reach their full potential, the luncheon will kick off with a luxurious champagne reception and silent auction, followed by an appearance by major benefactors, Blanca Brillembourg and HRH Princess Tatiana of Greece, as well as an incredible showcase of fashion-forward designer looks courtesy of The Colonnade Outlets at Sawgrass Mills. 
 
"As a popular charitable event, we are able to do a great deal of good for the local community with proceeds from our annual luncheon," said Liz Stephany, president of Children's Opportunity Group. "Sawgrass Mills is an important member of the South Florida community, and we are thrilled that they will enhance our event with their fashionable support."
 
Professional models will mix with the crowd of nearly 300 distinguished guests, for a unique fashion presentation featuring designer looks from retailers found at The Colonnade Outlets at Sawgrass Mills, such as Bloomingdale's – The Outlet Store, Escada Company Store, Kate Spade New York, Piazza Sempione Outlet and Tory Burch.  With an on-going retail expansion currently underway, this presentation will give event-goers a glimpse at the impressive surge of luxury shopping now available at Sawgrass Mills. 
 
"Sawgrass Mills is honored to showcase our rich collection of fashionable retailers as part of this wonderfully successful event," said Luanne Lenberg, VP/General Manager at Sawgrass Mills. "As the largest outlet and value retail destination in the country, we love supporting vital local organizations while presenting great looks from several popular designer retailers found exclusively at Sawgrass Mills."
 
50 Shades of Giving attendees will also enjoy the opportunity to bid on an array of fabulous prizes to benefit diverse groups that deal with education, physical diagnosis and treatment, care of profoundly handicap children and homeless services.  Plus, special guest, Linda Giambattista founder of Taylor's Closet, a store which strives to create a community in which girls in foster care can be empowered to break the cycle of abuse and neglect and live happy, healthy and productive lives, will make a presentation.