26th State-of-the-Ports Briefing
Wednesday, 02/13/2013, 11:30 am – 01:30 pm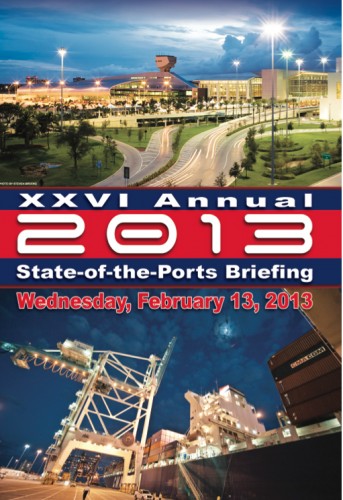 Miami Airport Convention Center
711 NW 72nd Ave. ,
Miami, Florida FL
Webpage Link
Miami-Dade County Aviation Director José Abreu and Port Director Bill Johnson will brief Miami-Dade County's international business community on the economic impact of Miami International Airport and PortMiami in 2012, as well as forecast the city's trade growth at the 26th State-of-the-Ports Briefing at 11:30 a.m. on Wednesday, Feb. 13 at the Miami Airport Convention Center.
Abreu will provide an update on the construction projects completed during 2012, the projects scheduled for this year and the impact of these improvements have on global trade growth and on maintaining Miami's position as the "Trade and Logistics Center of the Americas." Johnson will offer a progress report on port improvements and on PortMiami's trade diversification efforts.
More than 1,200 executives are expected to attend the briefing and luncheon hosted by the World Trade Center Miami.
Email info@worldtrade.org or call 305-871-7910.
Cost: $65 per person and $650 per table.