La sonnambula presented by Florida Grand Opera
Sunday, 02/17/2013, 02:00 pm – 05:00 pm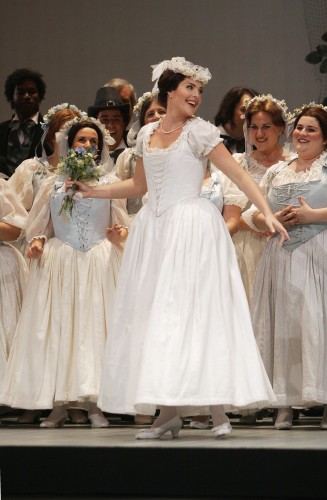 Adrienne Arsht Center for the Performing Arts of Miami-Dade County/Ziff Ballet Opera House
1300 Biscayne Boulevard,
Miami, Florida 33132
Webpage Link
La sonnambula, Bellini's classic bel canto piece meaning "The Sleepwalker," tells of Amina, a simple village girl believed to be unfaithful to her fiancé, Elvino, due to her suspicious nighttime wanderings. This production stars soprano Rachele Gilmore, a former FGO Young Artist who recently earned a four-minute standing ovation at the Metropolitan Opera.
Sung in Italian with English and Spanish projected translations.
Thank you for using Soul Of Miami!