Movies on the Plaza: New Year's Eve
Friday, 01/25/2013, 08:00 pm –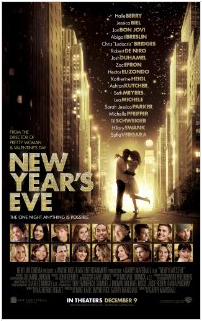 Brickell World Plaza
600 Brickell Avenue,
Miami, Florida 33131
Webpage Link
Brickell World Plaza presents Movies on the Plaza featuring New Year's Eve, a 2011 romantic comedy directed by Garry Marshall.
Like Valentine's Day, Marshall's previous film, it depicts a series of holiday vignettes of the state of several romances and features a large ensemble cast, including Robert De Niro, Sarah Jessica Parker, Jessica Biel, Ashton Kutcher and many more (Wikipedia).
Movies on the Plaza is a free, family-friendly event sponsored by Brickell World Plaza each month.
Parking is free in the surface lot. Chair rentals are available.
Bring dinner. Bring snacks. Coolers are allowed, but please, no glass or bottles. Movies nights are subject to favorable weather conditions.
Upcoming on Feb. 15, 2013 at 8 p.m., Movies on the Plaza is featuring The Notebook.
For more information please call (305) 384-7170