2013 Heart and Star Award Dinner 4/11/13
11th Anniversary Heart and Star Award Dinner
Thursday, 04/11/2013, 06:30 pm – 09:30 pm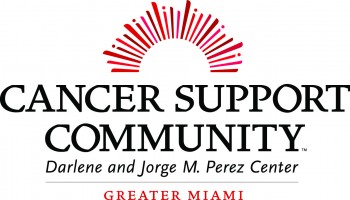 Temple Beth Am
5950 N. Kendall Drive,
Pinecrest, Florida 33156
Webpage Link
On Thursday, April 11, the Cancer Support Community Greater Miami will host its 11th Anniversary Heart & Star Award Dinner at Temple Beth Am in Pinecrest. John Arasi, Briana Vega and Dr. Richard Zakheim will be honored at this prestigious signature event.
Arasi as a philanthropic and community leader, Vega as a cancer survivor – and the first child to ever receive this honor – and Zakheim for outstanding volunteer leadership. Over 400 business and philanthropic leaders from the Greater Miami area will be in attendance for the event. "John, Briana and Richard are extremely deserving honorees who have done so much for our medical community and for Miami-Dade County. We are grateful to have them as informed advocates representing the Cancer Support Community Greater Miami," says Danielle Spiegelman, Executive Director of the organization. "They have each performed extraordinary acts of kindness and have selflessly worked to inspire hope and action."
John Arasi will receive the Champion of the Community Spirit Award in recognition of his charitable leadership and his ability to unite others motivating them to focus on a greater good for our community. Briana Vega will receive the Champion of Human Spirit Award as a tribute to being a cancer survivor and a beacon of light and hope for others faced with the illness. Briana is the first child to ever receive a Champion Award. Dr. Richard Zakheim is being recognized with the 2013 Founders Award for excellence in volunteerism.
The 11th Anniversary Heart & Star Award Dinner will begin at 6:30 p.m. on Thursday, April 11h, at Temple Beth Am, The Richard & Janet Yulman Campus, located at 5950 N. Kendall Drive, Miami, FL 33156. Committee leadership for this fundraising event is comprised of the following; Jennifer Stearns Buttrick, Chanin & Adam Carlin, Candace D. Falsetto, Ana Hughes Freund, Carmen Perez, Aida & Joseph Roisman, Lourdes Rosales, Kim Sarkisian, Amy Scharlin, Debra Schottenstein, Kara Stearns Sharp, Edie Spiegel, Carole Wright and Pamela Zakheim.
We appreciate the generous support of the following table sponsors who have already committed to the event as of today: Advanced Medical Specialties; Carmen & John Arasi; Baptist Health South Florida; Carnival Corporation; Chanin & Adam Carlin; The Fluxman Family Foundation; Sandy Krasick; GYN Oncology of Miami/Dr. Nicholas Lambrou & Dr. Troy Gatcliffe; Morrison Brown Argiz & Farra, LLP; Packman, Neuwahl & Rosenberg, P.A.; Pantry Liquors, Perry Ellis International; Margarita Pons, CPA, MBA; Aida & Joseph Roisman; SAP International; Carrie & Erik Sherman; Edie & Firth Spiegel and Pamela & Richard Zakheim.
In-kind donors to date include: Andrew Duany Photography, Fare to Remember, Gables Linen, Imagine That Miami Graphic Design; InBloom Group LLC; Ivents by Isis, Inc.; MAC Parking; Nu-Designs; Reflections Productions, Inc., and Temple Beth Am.