Legendary Country Crooner George Jones Coming to Seminole Casino Coconut Creek
Saturday, 02/09/2013, 08:00 pm – 10:00 pm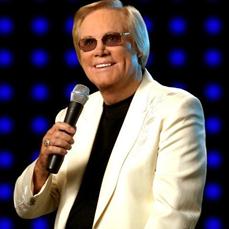 Seminole Casino Coconut Creek
5550 NW 40 Street,
Coconut Creek, Florida 33073
Webpage Link
With a run of songs extending from the 1950s into the 21st century, Jones has had a whopping 143 Top 40 country hits and is frequently referred to as the greatest living country singer. He was a co-writer on his first chart hit, 1955's "Why Baby Why," and in the '60s recorded hundreds of songs including the number one classics "Tender Years," "She Thinks I Still Care," "Walk Through This World With Me" as well as more ephemeral fare like "Love Bug."
Jones paired up with producer Billy Sherrill in the '70s and '80s, and their work together exemplified the lusciously string-drenched style known as "country-politan." In the years that followed, he racked up hit after iconic hit, including "A Good Year for the Roses," "The Grand Tour," "I Always Get Lucky With You" and "If Drinkin' Don't Kill Me (Her Memory Will)." One 1980s smash in particular, "He Stopped Loving Her Today," became widely regarded as the greatest country single of all time.
He has received the four highest honors that can be granted to anyone in his line of work, starting with his induction into the Country Music Hall of Fame in 1992. A decade later, the president bestowed the National Medal of Arts upon him, and he was saluted by the Kennedy Center Honors in 2008. In early 2012, Jones was presented another top honor as he received the Grammy's Lifetime Achievement Award.
Approximately 56 years after being named the Most Promising New Country Vocalist of 1956, Jones still lives out that promise with a regular touring routine. Audiences flock to hear the voice that is country's most indescribable as well as, by acclamation, its finest.
Tickets start at $70* and are available at www.ticketmaster.com. *Additional fees may apply