Grand Opening of Barezzito South Beach
Thursday, 01/17/2013, 05:00 pm – 05:00 am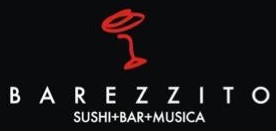 Barezzito South Beach
2000 Collins Avenue,
Miami Beach, Florida 33139
Facebook Link
January Grand Opening for Barezzito South Beach
Finally an Establishment in Miami Beach that is Open Late, Healthy and Provides an Entertaining Environment – The Perfect Pedigree
Barezzito South Beach will open its entrance the week of January 17th, 2013 as an entertaining blend of sushi, bar and music elements, creating an atmosphere of stimulating modishness. The establishment's Latin influence and fresh ingredients, with an Asian flare infused food and mixology creates a nourishing environment at Barezzito South Beach turning into a classy party every night.
Positioned in the new Boulan Shops at Collins Park on the legendary Collins Avenue in South Beach Miami, FL across from the Setai and W Hotel. The doors will always be open for both locals and visitors alike in this lavish 4,200 sq. ft. of space. Whether selecting from an outdoor or indoor ambiance, anyone can appreciate the prominent deco structure, artistic lighting of blue hues, warm red décor and Ébano finished wood floors of Barezzito South Beach.
Hailing from Mexico, Grupo Impluza has done it again, as this will be the group's 50th establishment opened in eight years and its first in the United States. Omar Quesada and Oscar Webber own Grupo Impulza, and have chosen Miami's local, Antar Sosa, to lead the successful string of restaurants into South Beach. Sosa has ten years of service industry experience and anticipates opening future establishments in South Florida and Nationally with dissimilar design and cuisine.
"Barezzito will be so different than what is going on here in South Beach. There are very expensive places or places that have poor entertainment and poor food, too. Placing our focus on ingredients as fresh and healthy such as sushi and tapas, along with having live music and DJs every day of the week, there will always be something happening where you know you can enjoy all aspects at any time of the day."
Barezzito South Beach will integrate daily specials and happy hours for those working in the area, as well as for visitors in Miami. From noodles to ceviche, bottles to cocktails, DJ to live music and sushi to sashimi, Barezzito South Beach is projected to be a distinguished entertainment based restaurant venue open late for a salubrious taste.
Media Contact:
Brandi Kolosky
Nexify Communications
Brandi@NexifyPR.com
Direct: 305-807-7202