TCG Presents Improving Property Values in Condominiums Seminar in Fort Lauderdale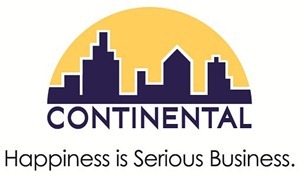 October 16, 2012, 5:30 pm
Embassy Suites
1100 Southeast 17th Street
Ft. Lauderdale, FL 33316 
www.TCGevents.com/FLL
 
The continental Group is proud to present this free seminar as part of the Continental Certified Educational Program Series. As Florida's leading property management company, TCG promotes the sharing of best practices in and around the communities we serve in order to promote enhanced Association Board efficiency and effectiveness. This interactive discussion will have a panel of experts focusing on several key areas that impact a prospective buyer's perception on your community including: improving your community's curb appeal; enhancing amenities and services; a review of maintenance fees, reserve funding policies and your community's financial health; Rules & Regulations and how they impact a buyer's decision; and availability of mortgage financing.
 
To RSVP, please contact Astrid Marten at 954-734-5522 or amarten@tcgmgt.com. Prior to the formal presentation, join us for a Vendor Expo featuring some of the top suppliers in the industry.
 
Facilitated by Rob Rabin, Chief Operating Officer of The Continental Group.