The Bangles Perform Live at Stage 305 in Magic City Casino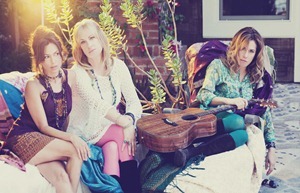 Saturday, October, 27 at 8:30pm
Stage 305 at Magic City Casino
450 NW 37 Avenue
Miami
free parking, with Valet parking available as well.
For more information, visit www.magiccitycasino.com .
Tickets are available and can be purchased by calling 305-460-6579 or online at www.magiccitycasino.com.
Magic City Casino, Miami's first casino to offer Las Vegas style slot machines, welcomes The Bangles to Stage 305, its newest entertainment venue. The female pop-rock powerhouse will perform a variety of their chart-topping hits as well as music from their newest album, Sweetheart of the Sun.
 
"The Bangles concert will be among the first of many amazing events to take place at Stage 305," said Scott Savin, Chief Operating Officer of Magic City Casino. "We look forward to rocking with The Bangles on October 27. Their fun-loving music is timeless and we encourage concert-goers to get their tickets early while they are still available."
                                                                                              
Known for their pop-rock appeal and rich harmonies, The Bangles consisting of Susanna Hoffs, Debbi Peterson and Vicki Peterson have sold millions of albums and have produced a string of successful hits spanning three decades. Their best known hits include "Walk Like an Egyptian," "Eternal Flame," "Manic Monday" and "Hazy Shade of Winter." Their albums, Different Light and Everything, both reached Platinum status.