Hispanic Heritage Celebration
Friday, September 21, 6:00 PM – 9:00 PM
Saturday, September 22, 1:00 PM – 5:00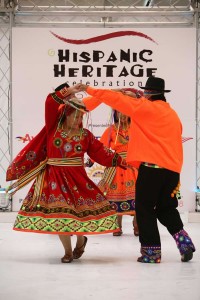 Miami International Mall
1455 NW 107 Avenue
Doral, FL 33172
www.simon.com
Miami International Mall In Partnership With The City Of Doral Host Hispanic Heritage Celebration September 21-22
Fashion Shows, Hispanic Star Awards, & Demonstrations FREE and Open to the Public
Hispanic Culture and fall fashion come alive at Miami International Mall with the Eighth Annual Hispanic Heritage Celebration created in partnership with the City of Doral. The community will experience the diverse cultures and flavors of various Latin American countries through colorful, energetic fashion shows and interactive entertainment as local leaders are recognized through the Hispanic Star Awards. Miami International Mall, one of Miami's leading shopping destinations, is currently seeking nominations for each of the coveted "Hispanic Star" awards.
On Friday, September 21, Miami International Mall will kick-off the Hispanic Heritage Celebration with the " Fashionia – Noche de Honor" VIP Charity Reception with a portion of the proceeds benefiting Liga Contra el Cancer "League Against Cancer" and the Simon Youth Foundation. Miami International Mall will recognize a group of extraordinary Hispanic individuals through a vibrant, show-stopping presentation of the hottest fall fashion looks. Each nominee will be recognized for their selfless contributions to their community and earned a stellar reputation for their tireless work on important community projects in South Florida. The honorees will be recognized in front of local dignitaries, community leaders, prominent media, family and friends through a spectacular runway fashion show. The evening will begin with the announcement of the Hispanic Star Award honorees.
On Saturday, September 22, Hispanic Heritage Celebration continues at the mall with weekend festivities including authentic folkloric music and fiery dance performances, country heritage exhibits, art and flag displays, live entertainment and a spirited parade of native dresses from South America, Central America and the Caribbean presented by the City of Doral.
The community is encouraged to nominate Hispanic Star nominees beginning August 1 through August 31.
The Hispanic Star Award will consist of 6 categories:
1) Hispanic Educator
2) Hispanic Health Professional
3) Hispanic Philanthropist
4) Junior Hispanic Community Leader between the age of 16–19
5) Hispanic Small Business Leader
6) Hispanic Artist
To submit a nomination for the Hispanic Star Award, please include the following information:
-Your contact information (Name, Address, Phone and E-mail)
-Nominee contact information (Name, Address, Phone and E-mail)
-A brief summary of why your nominee should be considered for the "Hispanic Star" Award, including his/her current and past volunteer and/or philanthropic activities in Miami (not to exceed one page)
For additional information, or to submit a nomination, contact Llessir "Jessie" Mendoza at 305.593.1777or lmendoza@simon.com. Please note, nominations must be received no later than Friday, August 31, 2012 to be considered.