Happy Hour at the newly opened Cara Mia SOBE
8/14/12, 6:00 – 8:00 pm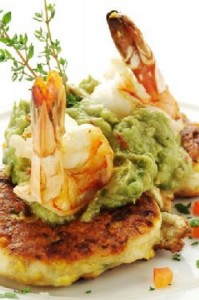 Cara Mia
1040 Alton Rd
Miami Beach, FL
savortonight.smartevents.com
For a brand new restaurant (they're still under the radar, as they've been open for only a few weeks now), let us introduce you to Cara Mia SOBE. Cara Mia is an Italian Trattoria that caters to the locals in and around South Beach. It is the latest creation from famed NYC restaurateur Enrico Malta of the New York City Restaurant Group (NYCRG.com), who has been bringing great food and impeccable service to NYC since 1990.
Through experience, Mr. Malta has developed a unique ability to tap into local neighborhood scenes, understand its needs, its culinary trends and bring them together. Be one of the first to discover this new addition to South Beach.
Cost for this event is $10 in advance or $15 at the door. This includes one drink (glass of Peroni, Chardonnay or Cabernet) and a selection of complimentary hors d'oeuvres.
Menu of Hors d'Oeuvres
1) Skewered Teriyaki Beef Sticks
2) Arancini, rice balls infused with wild porcini mushrooms
3) Mini Crab Cakes with cayenne citrus vinaigrette
4) Bruschetta with tomatoes, basil, evoo
5) Mini pizzas with assorted toppings