Shoot Halloween South Beach 2012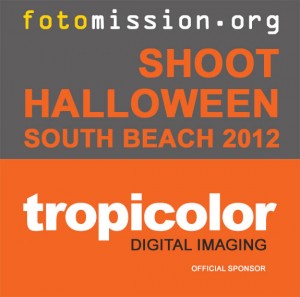 Halloween night on South Beach is hard to describe with words and is perhaps best done with images. Tens of thousands of people visit Lincoln Road on this night to witness this amazing event. It is the night of all nights for street photography!
This contest hosted by Fotomission and Tropicolor will provide photographers an excellent opportunity to put their knowledge to the test while enjoying one of the most entertaining evenings anywhere.
The winners will be announced in late November. Their photos will be exhibited at Tropicolor's gallery during the month of December, and permanently on our website.
The contest is open to anyone who enjoys photography.
Prizes:
$500 in cash – Fotomission
Winning photos enlarged and mounted – Tropicolor
Registration donation $25 (submit up to 3 photos).
To get an idea of some of the interesting personages you will see, apart from the ones we can't show you, visit our Cultural Expressions project and see the Halloween shoot by Chendo Perez.
For details and to register visit, www.fotomission.org