Cirque Du Soleil Presents Dralion
Limited Engagement From July 19 – 29, 2012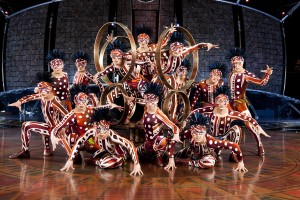 The Bankatlantic Center
1 Panther Pkwy
Sunrise, FL 33323
For show and ticket information, please visit www.cirquedusoleil.com/dralion.
Schedule and booking information
Show Schedule (July 19 – 29, 2012):
· Thursday, July 19 at 7:30pm
· Friday, July 20 at 7:30pm
· Saturday, July 21 at 3:30pm and 7:30pm
· Sunday, July 22 at 1:00pm and 5:00pm
· Tuesday, July 24 at 7:30 p.m.
· Wednesday, July 25 at 7:30 p.m.
· Thursday, July 26 at 7:30 p.m.
· Friday, July 27 at 7:30 p.m.
· Saturday, July 28 at 3:30 p.m. and 7:30 p.m.
Sunday, July 29 at 1:00 p.m. and 5:00 p.m
Category 1, 2, 3
· Adults: From $35 to $75
· Children (12 & under): From $28 to $60
· Military, Seniors & Students: From $31.50 to $67.50
A limited number of Premium tickets are also available for all performances.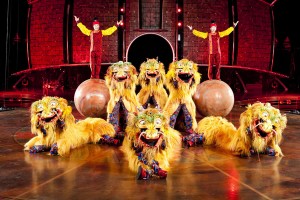 Cirque du Soleil is pleased to announce that the critically-acclaimed touring production Dralion will perform at the BankAtlantic Center for a limited engagement.
Thrilling more than 8 million people worldwide since the show premiered in 1999, Dralion is the fusion of ancient Chinese circus traditions and the avant-garde style of Cirque du Soleil. The name Dralion (pronounced "Drah-lee-on") is drawn from its two main symbols: the dragon, representing the East, and the lion, representing the West. Dralion derives much of its inspiration from Eastern philosophy with its perpetual quest for harmony between humankind and nature. The international cast features 52 world-class acrobats, gymnasts, musicians, singers and comedic characters.