CityWrights: A Professional Weekend for Playwrights
June 14-17, 2012
The EPIC Hotel
270 Biscayne Boulevard Way
downtown Miami, Florida
Registration and information: www.citytheatre.com
Contact: (305) 755-9401 citywrights@citytheatre.com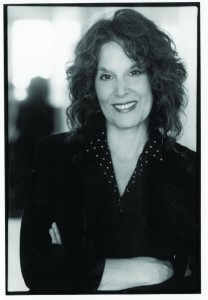 Following its successful launch in June 2012, and with expanded programming thanks to funding from the John S. and James L. Knight Foundation as part of its Knight Arts Challenge Grant, City Theatre invites playwrights to pack up the laptop and come to Miami, Florida, for the 2nd Annual CityWrights: A Professional Weekend for Playwrights, June 14 – 17, 2012. CityWrights is presented as a program of City Theatre's 17th Annual Summer Shorts Festival. Professional playwrights, early career and emerging playwrights, students, and all writers are welcome to attend.
CityWrights is a lively and comprehensive symposium dedicated to the training, inspiration, mentorship and support of playwrights interested in cultivating new work and artistic collaborations through creative and professional development. It is the only regional event that invites playwrights to come together with master artists and theater industry leaders to discuss the issues impacting the way playwrights make art and do business today.
The Weekend offers master classes and workshops, readings and dialogue, panels, conversations, Summer Shorts festival productions and informal networking during cabana break-out sessions and poolside happy hours at the EPIC Hotel, the official conference hotel, overlooking the dynamic Miami skyline.
Confirmed presenters include: Award-winning Broadway and off-Broadway Master Playwrights Christopher Durang and Leslie Ayvazian; Polly Carl, Director of the American Voices New Play Institute and Center for the Theater Commons; Theatrical Producer Joan Stein (Motherhood Out Loud, Standing on Ceremony); Atlantic Theatre Company's Associate Artistic Director Christian Parker, Samuel French Publishing Representatives Billie Davis and Amy Marsh, Literary Agent Susan Schulman of the Susan Schulman Agency, Dramatists Guild Representatives Roland Tec, David Faux and Rachel Routh, and guest playwright Ivan Anderson, among others.
For the second year, City Theatre is working with the prestigious Dramatists Guild Fund Traveling Masters Program, which sends leading dramatists into communities around the country. The Traveling Master for 2012 is multiple award-winning playwright and actor Christopher Durang (Sister Mary Ignatius, The Marriage of Bette and Boo).
Presenters and Programming subject to change.
The 2012 conference schedule will offer small group Writer's Blocks with Ayvazian, Durang and others, with workshops concentrating on craft, technique and creative development, and an emphasis on writing the ten-minute play. The masters will also engage in question and answer sessions relating to their careers and experiences, and present readings of their own works.
In addition to the creative sessions, programming will be offered on such topics as Commissions and Submissions; Producing and Self-Producing; The Process of Artistic Collaboration; Agent Representation; Publishing and e-Publishing with Samuel French; Connecting and Networking for the Playwright; Intellectual Property; Subsidiary Rights; Copyright Issues; Dramatists and the Internet; Authorial vs. Developmental Collaborations; and Investing in Theatre. A Dramatists Guild Town Hall will be held for regional members and invites writers considering membership in this national service organization for playwrights.
The Weekend kicks off on Thursday, June 14 with the CityWrights Launch Party sponsored by Sabadell United Bank. City Theatre will welcome its special guests, conference attendees, local arts leaders, its board of directors and sponsors to the celebration. Tickets for the Launch Party are available to the public $25. The winner and finalists of the inaugural City Theatre National Award for Short Playwriting will be presented, with a $1,000 prize and a production in Summer Shorts awarded to the winner.
Throughout the Weekend, special readings of works by Leslie Ayvazian and Christopher Durang, alongside selections by the finalists of City Theatre's first National Contest for Short Playwriting and the finalists of Samuel French's 2011-12 Off Off Broadway Festival, will be held. A keynote luncheon and closing brunch will round out the events. The full schedule of events, to be updated regularly, is available at www.citytheatre.com.
The conference fee for the CityWrights Weekend for Playwrights (June 14 – Sunday, June 17) is $325. The Florida Professional Industry rate for members of the Dramatists Guild, Theatre League of South Florida or the Center@MDC is $275. The student rate is $250, and a limited number of student scholarships are available through application. Students may apply by writing to CityWrights@citytheatre.com. Attendance is limited, and registration is available at www.citytheatre.com or by calling (305) 755-9401. Reduced room rates at the EPIC Hotel may be found at https://gc.synxis.com/rez.aspx?Hotel=26735&Chain=10179&promo=AAD
or by entering the booking code AAD on the reservations page of the EPIC Hotel www.epichotel.com.