Etra Fine Art Presents Highlights for 2012 Art Basel Showcase Opening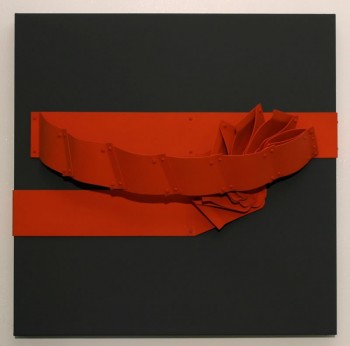 Etra Fine Art
50 NE 40 St.
Miami, FL, 33137
December 1, 2011 through to January 2012
Featuring Zuniga, de Syszlo, Slonem, Negret and others
Etra Fine Art in Miami's Design District will present "Highlights for 2012" during Art Basel Miami 2011 until the end of December. This exhibition showcases the gallery's most recent international acquisitions.
Included are two works by Francisco Zuniga – a Costa Rican and Mexican artist known for both his painting and sculpture. Zuniga's works have been displayed at the Metropolitan Museum of Art and the Museum of Modern Art, New York; the Museo de Arte Moderno, Mexico City; and in many other major institutions throughout the world.
The gallery will also feature several works that represent the span of Peruvian artist Fernando de Szyszlo 's career. Throughout his career, De Szyszlo became a major force for artistic renewal in his country and is one of the most renowned Latin American Artists.
Part of this acquisition includes an important collection of several works by Hunt Slonem. Since 1977, Slonem has had over 150 solo exhibitions. Over 75 museums worldwide exhibit his work in their collections including the Metropolitan Museum of Art and Guggenheim Museum.
"As part of the Miami art fair season, we want to attract a wide and chosen audience," comments Stefano Campanini, owner of Etra Fine Art. "We are known for representing exceptional international artists: from Botero and Francisco Toledo to many European and American masters. Last year we had a successful solo show of Robert Indiana, and this year felt that a group show would be a welcome change and one that reflects our evolving and dynamic city!"
After nearly two decades in Soho, New York, owners Stefano Campanini and Alicia Restrepo relocated to Miami in 2004 to open Etra Fine Art in the Design District. The gallery has a reputation for featuring avant-garde collections by well-established contemporary artists and a permanent collection of works by internationally renowned artists. For more information, visit www.etrafineart.com.
Photo: Edgar Negret, "Mask-Metamorphosis" – 1980, 86 x 86 x 30 cm