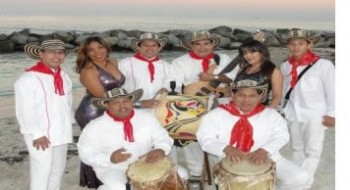 Barrio Abajo: Friday
June 3rd, 1st Set Starts at 10:45pm
PAX
337 S.W. 8 St.
Miami, FL 33130
The PARTY starts and ends with Colombian band "Grupo Barrio Abajo." Finally you get to experience underground Colombian folkloric music in downtown Miami. We first heard this band when the Afro Roots Festival showcased them here at PAX it was love at first note. This Afro -Colombian band will move you.
You will dance and you you will have an amazing experience to rock those hips too. This group doesn't play around!
Celebrate the Diversity of World Music and Art.