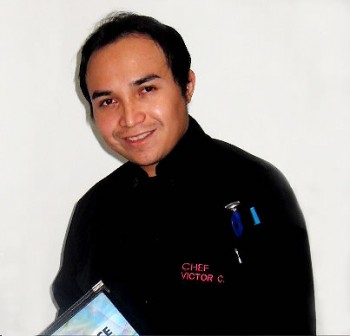 "Cooking With Pride"
Saturday, June 11, 1 pm
Bloomingdales Aventura
19555 Biscayne Boulevard
Aventura
Drag Diva to Assist Palace Chef During Pride Month's Culinary Demonstration
In conjunction with what has come to be known as "Pride Month," Bloomingdale's in the Aventura Mall presents "Cooking with Pride," a culinary demonstration, on Saturday, June 11 at 1 pm.
Victor Cardenas Pasos of the Palace, Ocean Drive's first and only gay restaurant/bar, will utilize Bloomingdale's state-of-the-art cookware and equipment as he demonstrates preparation of two of the Palace's favorite dishes. One of the Palace's legendary drag divas will assist Victor, making for a unique and entertaining presentation. The event is free and open to the public, and all who attend will be able to sample the fare and receive a copy of the recipes.
The month of June commemorate Gay Pride throughout the U.S. and beyond, as it was in June of 1969 that police raided the Stonewall Inn, a gay bar in New York's Greenwich Village — an event that is credited with sparking the movement for LGBT rights in the United States. In an unprecedented show of solidarity, the Stonewall patrons and supporters rose up in protest, resulting in several days of riots in the streets to protest discrimination against the LGBT community.
As chef of the Palace on South Beach for more than two years, Victor prepares or oversees preparation of approximately 700 meals per week. A native of Mexico, he studied Culinary Arts in Yucatan, with a specialty in Italian fare and seafood. Prior to joining the Palace, Victor had worked at the Hyatt Resort in Cancun and Quattro on Miami Beach.
Now in its 23rd year, the Palace is the first and only gay restaurant on Ocean Drive. Located at 1200 Ocean Drive in the heart of the Art Deco District, Palace's legacy of infamous weekend drag shows, Sunday "Brunchic" and luscious libations prevails today. Crowds gather to watch the drag shows taking place right on the sidewalk, and tour buses often stop so that passengers may enjoy the show! For further information, visit www.palacesouthbeach.com or call 305.531.7234