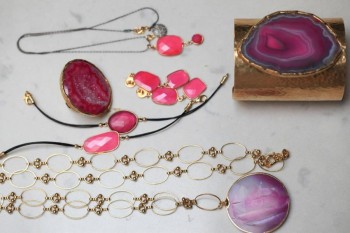 Blue Candy Jewelry Trunk Show
May 28, 2011, 12pm-5pm
Blink PR Showroom
2509 NW 2nd avenue
blinkpr.com
Shop for a Cause and enjoy light snacks and cocktails – 10% of all sales will benefit Juvenile Diabetes Research Foundation!
Blue Candy Jewelry is a new line of chic elegant gemwear that is both exciting and addictive. BCJ features the finest natural precious and semi-precious stones combined with sterling silver, yellow and rose gold and leather to create the perfect outfit for any occasion.
Like Candy, these pieces lend themselves to craving more than just one. BCJ is also a proud supporter of the Juvenile Diabetes Research Foundation and its efforts to find a cure. For further information, please contact katherine@blinkpr.com for sample requests, orders, pricing information and appointments to view the collection.