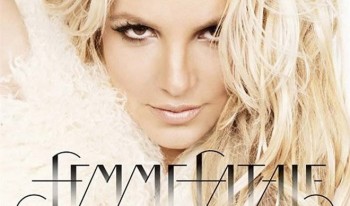 Britney Spears Announces Miami Concert Date for Her "Femme Fatale" Tour with Special Guest Nicki Minaj
July 22, 2011, 7:00 p.m.
AmericanAirlines Arena
601 Biscayne Boulevard
Miami, FL 33132
Britney Spears returns to the AmericanAirlines Arena for an out of this world concert performance on July 22, 2011 as part of her Femme Fatale Tour, joined by special guest Nicki Minaj. The pop superstar's highly anticipated summer tour will feature hits from her seventh studio album including "Till The World Ends" and "Hold It Against Me." The all female line-up will also include Jessie and the Toy Boys and Nervo.
Tickets go on sale Saturday, April 30th at 10:00 a.m. through Ticketmaster.
To find out more about show updates, upcoming events and the latest news at AmericanAirlines Arena, visit www.aaarena.com or connect with us on Facebook.com/AmericanAirlinesArena and Twitter.com/AAArena.