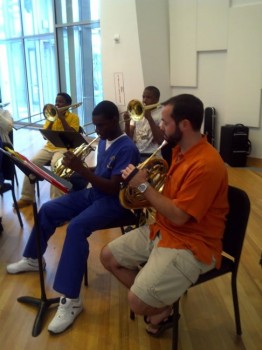 MusicLab Finale Concert
Friday, May 6 at 7:30 PM
New World Center
500 17th Street
South Beach, FL
FREE, ticket required
Throughout the year select NWS Fellows partner with students across Miami-Dade county for in-person and virtual lessons and master classes. At the heart of NWS' community engagement offerings, MusicLab's students will come together at the New World Center to celebrate in a heart-warming collaboration. This performance will feature students from Ruth K. Broad/Bay Harbor K-8 Center, Fienberg-Fisher K-8 Center, Miami Beach Senior High School and Miami Northwestern Senior High School.
Click here for more information on MusicLab and call 305-676-3331 today to reserve your free ticket.