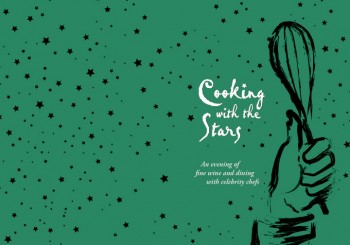 Cooking With the Stars
Sunday, May 15, 2011, 6pm
Temple Israel of Greater Miami
137 NE 19th Street
Miami, FL 33132
Website.
Temple Israel of Greater Miami will host its second annual Cooking with the Stars, an evening of fine wine and dining with South Florida's celebrity chefs on Sunday, May 15th, beginning at 6:00 PM.
Author and media personality Linda Gassenheimer will emcee the event at the Temple's Performing Arts District campus as celebrity chefs Michelle Bernstein (Michy's, Sra. Martinez), Douglas Rodriguez (Ola, DeRodriguez Cuba on Ocean), Cindy Hutson (Ortanique on the Mile), Sam Gorenstein (BLT Steak at The Betsy), Aria Kagan (from "The Next Food Network Star," and Eats Good) and Michael Moran (FIU Culinary Coordinator of the South Beach Wine & Food Festival) demonstrate the preparation of their gastronomic creations.
Also participating: Jeffrey Wolfe (Wolfe's Wine Shoppe) who will discuss the event's wine-pairings; Chef Michael Meltzer (Michael's Catering); Epicure Gourmet Market and Café; and, Misha's Cupcakes.
Benefiting from the gourmet evening are Temple Israel and its community projects, such as the Feed the Homeless program and Community Garden to support Lotus House Homeless Shelter, as well as the chefs' favorite charities.
"Foodie" reservations are $180 pp and "Gourmet" tickets, which include a 5 pm VIP reception, are $250 pp. There are multiple underwriting and sponsorship opportunities. For more information and reservations, please contact Marla Towbin, executive director, at 305.573.5900, ext.404, or marla@templeisrael.net.