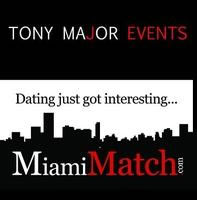 Every Thursday 5pm-10pm
The Intercontinental Miami Hotel
100 Chopin Plaza
Miami FL 33131
RSVP Here.
Happy Hour 5-7pm
$3 Beers $4 Wines $5 Cocktails & Priceless Networking
Hosted By: Miami Match www.miamimatch.com
Suited For Success www.dressforsuccess.org
"Dating With A Purpose" –
Ladies donate handbags & Men dontate shoes & belts
Tony Major Events
Business Networking Happy Hour
"Where Business Happens… Face to Face"
*No Cover This week come meet CEO's Entrepreneurs and Business Owners of all Industry Types.
*$4. Valet
Happy Hour Specials Bring Lots of Business Cards!
Register Today And You Will Be Entered To Win! Lunch For 2 At: Intercontinental Hotel Miami Indigo Bar & Restaurant 100 Chopin Plaza Miami, FL
*Must be present to win
Register in advance and our staff will go to work to find the right connections for you…our #1 goal is your success! We want to connect you with the people that can help grow your business.