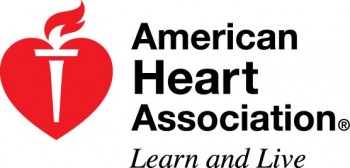 Mark your calendar for the 2011 Miami-Dade Heart Walk
Saturday, October 29th, 2011
Florida International University
11200 SW 8th Street
Miami, FL
Take steps to improve your cardiovascular health
The American Heart Association is pleased to announce the 2011 Miami-Dade Heart Walk on Saturday, October 29th, 2011 at Florida International University, 11200 SW 8th Street. Co-Chairs for the event are Wayne Brackin, Chief Operating Officer of Baptist Health South Florida and Dr. Narendra Kini, Chief Executive Officer of Miami Children's Hospital.
The annual Heart Walk is a community-wide event drawing together corporate sponsors, walk teams, individuals walkers, survivors of heart disease and stroke and lifestyle change heroes. It combines fitness and philanthropy as participants take steps toward a healthier lifestyle while simultaneously raising lifesaving funds to combat heart disease and stroke, the No. 1 and No. 3 leading killers; respectively, of American men and women. Proceeds go toward research, education and community programs.
Key sponsors for the 2011 Miami-Dade Heart Walk include national presenting sponsor, Subway and local sponsors, Baptist Health South Florida, Miami Children's Hospital, Assurant, Celebration Cruise Line, Ryder Charitable Foundation, Tenet Healthcare, TRANE and American Medical Response. The host location is Florida International University.
Last year was a record year for the Miami-Dade Heart Walk raising over $570,000 with more than 9,000 people attending the event. In 2011 the American Heart Association & Volunteer Leadership has a goal of $735,000 with more than 10,000 participants.
Activities begin at 9 a.m. and the Walk begins at 10 a.m. Festivities include a kids zone, health screenings, games, entertainment and a free lunch provided by Subway. To learn more about the 2011 Miami-Dade Heart Walk, to get involved through a sponsorship or walk team, email MiamiHeartWalk@heart.org, call 305.631.4791 or visit: www.MiamiDadeHeartWalk.org.
About the Heart Walk
The Heart Walk is the American Heart Association's premiere event for raising funds to save lives from this country's No. 1 and No. 3 killers – heart disease and stroke. Designed to promote physical activity and heart-healthy living, the Heart Walk creates an environment that's fun and rewarding for the entire family.
This year, more than 1 million walkers will participate in nearly 350 events. Your participation will help us raise, even more in our fight to save lives. Walk with friends, family, coworkers or strangers you'll bond with along the way. Any way you choose to do it, your heart will thank you for it!