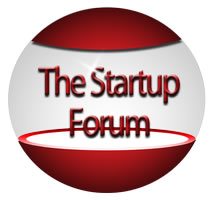 The Startup Forum – Pitch Perfect
Monday, April 25, 6:30 PM – 9:00 PM
Miami City Hall
3500 Pan American Drive
Miami, FL 33133
RSVP Here.
Event Details: Please join us for The Startup Forum's Pitch Perfect event. 5 STARTUPS 4 JUDGES THERE CAN BE ONLY ONE (WINNER) Our last event had more than 250 in attendance – this time we are upping the ante…Read more
Share this event on Facebook and Twitter.
We hope you can make it!
What Is Pitch Perfect?
Pitch Perfect is a fast-paced, live event in which select startups are offered the opportunity to present to a judging panel (consisting of investors and entrepreneurs) in front of a live audience.
5 Individual Startups
5 Minute presentations
5 Minutes of judges Q&A
5 Minutes of judges critique
Who Should Participate?
If you're a startup founder or thinking about becoming an entrepreneur this event is for you – especially if you are planning on raising money at any point.
As presenter, you'll have the opportunity to:
1. Practice your pitch in front of real investors;
2. Receive honest and constructive feedback to help you refine your pitch and process; and
3. Interact with prospective financiers and conduit to NYC based investors.
If you would like to be considered to present at Pitch Perfect, please register to attend and then follow the instructions here.
As an audience member you'll have an opportunity to:
1. Watch others pitch their startups;
2. Learn from public critique to improve your own pitches; and
3. Interact with investors and fellow entrepreneurs.