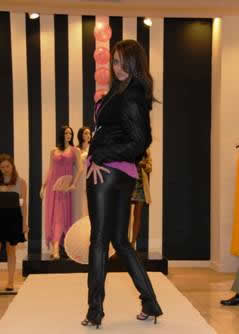 JOG Fashion Show
Mar. 27 – 11:30am
Riviera Country Club
1155 Blue Rd
Coral Gables, FL 33146
Join the stylish young ladies of the Junior Opera Guild (JOG) for an afternoon on the runway with fashions by VIGI Boutique. A mixture of bohemian chic and trendy couture pieces, this fashion show offers something for everyone and features senior girls on the catwalk, including New World School of the Arts chorus members Christina Peruyera and Victoria Fassrainer as well as Fashion Show Chair Allison Stein.
The event also includes performances from members of Florida Grand Opera's Young Artist Studio and exciting raffle and silent auction items, such as Sipalda silver jewelry and a sailing trip. Tickets to the event are $45. For more information, visit www.ypo-miami.com.