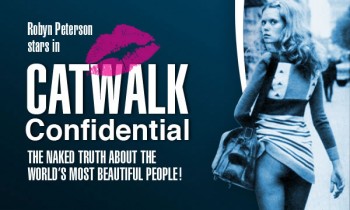 March 17 – 20
Carnival Studio Theater
(in the Sanford and Dolores Ziff Ballet Opera House)
The Adrienne Arsht Center for the Performing Arts of Miami-Dade County
1300 Biscayne Boulevard, Miami, FL 33132
Direct from critically acclaimed runs in London and the Edinburgh Festival, Miami-native Robyn Peterson (seen in "The Sopranos," "Cold Case," and "L.A. Law") returns home with her riveting one-woman-show about life as a supermodel. Funny, cautionary and moving, Catwalk Confidential tells the story of 16-year-old Robyn, who gets caught up in the world of high fashion on the boulevards of Paris in the early 1970s.
In this whirlwind of glamour, sex and drugs, Robyn soon discovers there is one thing to fear above all else — AGE! That would be the end for most, but Robyn resolutely re-invents not only herself, but the very notion of beauty and aging in the world's most unforgiving profession.
Or call the box office at 305.949.6722 to purchase your tickets today!