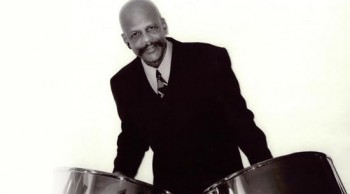 Jazz at Pinecrest Gardens Presents Othello Molineaux
May 21, 2011, 8:00 p.m.
Pinecrest Gardens
11000 Red Road
Pinecrest, FL 33156
pinecrestgardens.org
Jazz up your Saturday nights in the Banyan Bowl at the Pinecrest Gardens' Jazz Series. Journey to the Caribbean during Molineux's powerhouse performance that blends Afro-Caribbean sounds with funky steel drum beats. Grammy-nominated musician Othello Molineaux, brings the amazing sound of steel drums to the Banyan Bowl. Enjoy light fare at the Gardens Gallery and Courtyard catered by Delicias Del Mundo International Tapas and Wine. For complete show listing or to purchase tickets please visit the Pinecrest Gardens web site.