Miami International Film Festival announces a very special FREE screening to Kick-Off the 2011 Festival!
Wednesday, March 2, 2011
7:00 p.m.
Miami Beach SoundScape & ExoStage at Miami Beach SoundStage
500 – 17th Street
Miami Beach, FL 33139
(in the park east of the New World Center)
Under the stars and in Miami Beach's gorgeous new technological-and-environmental marvel, Miami International Film Festival is proud to present a magical evening with a sneak preview of the HBO Documentary Film "The Sound of Mumbai: A Musical". This all-ages spectacular will be screened on the 7,000 sq ft. projection wall of the newly opened Frank Gehry building, the New World Center.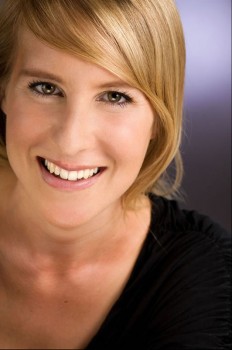 Director Sarah McCarthy is scheduled to attend the Miami Beach screening.
"The Sound of Mumbai: A Musical" will debut on HBO later this year.
The Sound of Mumbai: A Musical
"The Sound of Music" with its imagery of mountains and edelweiss may seem far removed from India's Maximum City, but this film begs to differ. Director Sarah McCarthy follows the transformative experiment of the Bombay Chamber Orchestra as they recruit children from the Mumbai slums — home to half the city's population — for a one-night performance of the beloved Rodgers & Hammerstein musical. "The Sound of Mumbai: A Musical" marvelously conveys the timeless and international appeal of tunes such as "Do, Re, Mi" and "My Favorite Things" as performed by these kids. At the center of the story is the 11-year-old Ashish whose wide smile and optimism can melt the coldest heart. With so many hopes riding on this single performance, the stakes are high for everyone.