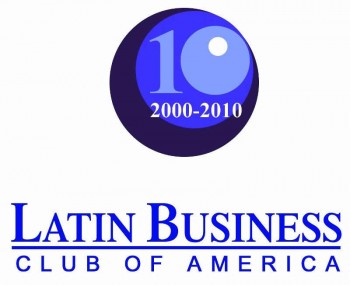 Latin Business Club of America Networking event
Tuesday, February 22, 6:00 – 8:00 pm
Hilton Bentley
101 Ocean Drive
Miami Beach, FL 33139
www.latinbiz.net
Latin Business Club of America is hosting its monthly networking event. All business professionals are invited.
FREE ADMISSION. Complimentary Drink and appetizers. $10 event valet parking at Hilton. At every event we give away over $1000 in combined prizes and cash.
Latin Business Club of America is South Florida's largest professional networking organization promoting businesses to the Latin business community. South Florida's (encompassing Miami- Dade and Broward counties) chapter boasts over 12,000 members. Founded in 2000, Latin Business Club of America has become an important strategic alliance for businesses who desire a presence in the Latin community. The company's goal was to develop a way for businesses to expose their messages and products to top executives at a time when they would associate the pleasurable relaxed experience to the product. This goal was accomplished through the development of monthly networking events.
Website: http://www.latinbiz.net
Thank you for using Soul Of Miami!