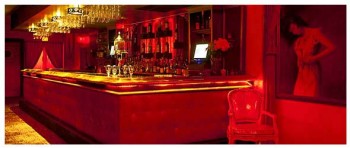 Saturday February 12, 2011 – starting @ 10pm
La Fee Verte – Google Map
912 71st Street
North Miami Beach, FL 33141
More Info.
Dress code: chic, men are expected to wear a suit/blazer jacket.
In honor of the alleged patron of lovers, it is only obvious and perhaps imperative to gather once again at this one-of-a-kind spot where sexy and fun meet, fall in love, and produce a distinct, lavish setting for us to celebrate not only the joy of having a lover/partner in our lives but also, for some of us, the beauty of friendship.
And this time, as well as being entitled to VIP treatment such as no cover and complimentary champagne for the ladies from 10pm to 11pm, everyone will enjoy complimentary chocolate-dipped strawberries.
NOTE: please mention at the door that you're coming from EuroCircle.