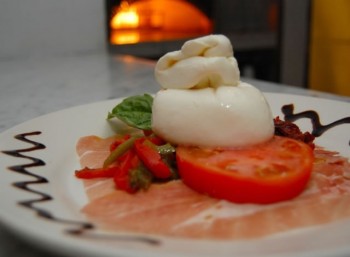 Calamari Restaurant
3540 Main Hwy
Coconut Grove
Tuesday, February 8 from 6-8pm
Cost: $10 in advance, $15 at the door
and includes 1 glass of wine (red or white) courtesy of Republic National, a sample of the Chivas and a selection of complimentary hors d'oeuvres.
Buy advance tickets here.
Join us as we head to Coconut Grove for an evening of wine and sumptuous hors d'oeuvres. We will be visitng Calamari restaurant (part of the family of restaurants which include such South Florida favorites Il Villagio in Merrick Park, Carpaccio in Bal Harbour, Bella Luna, Trattoria Rosalia in Aventura, and Luna Cafe.) Located on the edge of the village center, Calamari offers a romantic and intimate setting complete with a spacious dining room and umbrellas, fountains and garden outdoors. Join us as we indulge in a sampling of their delectable menu, and sip on some fine wine.
In addition, guests will also enjoy a sample of a Chivas 12 cocktail or a glass of Chivas 18. It's time to discover a new favorite.
MENU:
Mini Pizza Margheritas
Caprese Skewers with cherry tomatoes, creamy mozzarella balls and fresh basil
Baked Stuffed Mushrooms filled with delicate crab meat
Mini Meatballs topped with ricotta cheese and fresh tomato sauce
Warm Focaccia Bread
Fresh Tomato Bruschetta
Grilled Chicken Skewers served in a Tangy Teriyaki Sauce
Thank you for using Soul Of Miami!