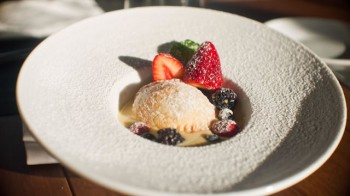 February 3 & 4
Sanford and Dolores Ziff Ballet Opera House
"Wait Wait… Don't Tell Me!" NPR's weekly radio quiz program. It's a rare trip to Miami for this uniquely informative news quiz show. Don't Wait Wait to buy tickets – shows sell out fast! Two performances only, recorded in front of a live audience!
Thursday, February 3
Test your news knowledge at a live taping of NPR's"Wait Wait…Don't Tell Me!" Join host Peter Sagal, official judge & scorekeeper Carl Kasell, and a line-up of witty panelists for a fast-paced, irreverent look at current events. (This taping is for the show that will air Saturday, February 5.)
Panelists: Mo Rocca, Roxanne Robert and Alonzo Bodden, with special guest CARL HIAASEN.
Friday, February 4
Know a classic when you hear one? NPR's "Wait Wait…Don't Tell Me!" thinks they do. That's why they occasionally tape "evergreen" shows – shows that are not tied to weekly news events and thus can air just about any time of the year. Don't miss this opportunity, perhaps more rare and challenging than the weekly quiz!
Panelists: Tom Bodett, Kyrie O'Connor and Peter Grosz, with special guest DAVE BARRY.
Or call our box office at 305.949.6722 to purchase your tickets today!
The Adrienne Arsht Center for the Performing Arts of Miami-Dade County
1300 Biscayne Boulevard, Miami, FL 33132