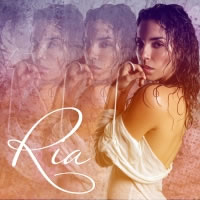 Ria Live at The Green Room!
January 22, 10 pm
The Green Room
109 Southwest 2nd Avenue Fort Lauderdale, FL 33312
www.greenroomlive.com
RSVP: riamusiconline@gmail.com
Door: $5
Green Room & Climax Saturdays present a special performance by RIA celebrating the release of her Debut Single "Queens"!
Come party with RIA at The Green Room & enjoy Complimentary Open Bar from 10-12pm and a whole lotta fun give-ways!
Dress To Impress & We'll See You Saturday!!
www.riamusiconline.com
www.facebook.com/riamusiconline
www.youtube.com/riamusiconline
www.myspace.com/riamusiconline
Thank you for using Soul Of Miami!