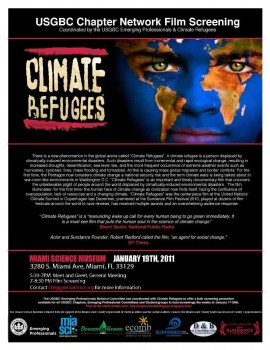 Climate Refugees
Wednesday, January 19, 2011
7:00 pm – 8:30 pm
Miami Science Museum Planetarium
3280 S. Miami Ave.
Miami, FL 33129
Co-Sponsored by Dream in Green
free admission for Dream members
Non-members $10.
Not a member yet? Donate $25 at www.dreamingreen.org. Receive a complimentary admission to the screening plus other fantastic Dream events during the year. Your donation will be used to green our schools and community!
Free Admission List: Call 305-576-3500 if you're a Dream in Green member. We'll add your name to the list!