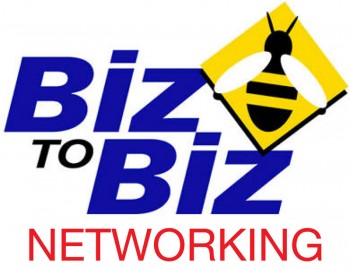 Catch The Hottest Team In Town Biz To Biz Networking On The Bay
Miami Heat vs Indiana Pacers And Join Biz To Biz Networking
Tuesday, February 8th
A Private Biz To Biz Networking Event Prior To The Game on the Plaza outside of
Gate 5 – Starting at 5:30pm – Tuesday, February 8th
AmericanAirlines Arena – 5:30pm – 7:30pm
Game Starts at 7:30pm
Tickets Available: Miami Heat vs Indiana Pacers
350 Tickets will be available for this special Networking on the Bay
All of The Biz To Biz Group will be seated together in Sec. 308 & 309
$65 Per Ticket. BuyTickets Now.
Biz To Biz Networking
www.biztobiznetworking.com
954.838.9644
Each ticket holder will also receive a Post Game Free Throw
Fan Experience Pass to shoot a free throw on the court after the game
This will be a great opportunity to network and make new business connections as well as Private Networking on The Plaza – American Airlines Arena
*All ticket sales are final. There are no refunds or exchanges.
Tickets are subject to availability. Lost or stolen tickets will not be replaced. Tickets will issued at the Biz To Biz Networking.