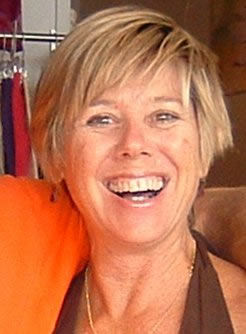 Arts Empowerment Workshop
The Arts Of Movement
Jan. 29, Saturday, 2-4 Pm
St John's United Methodist
4760 Pinetree Drive, Miami Beach, FL 33140
305-613-2325
Cost: $20 at the door or $15 online via Paypal or at www.artsatstjohns.com
Join Instructor Susan Hamilton as she uses a wide palate of movement modalities, including Pilates, as a means of strengthening your mind, body and spirit.
Susan says: "When we are born we are not given a personal 'owner's manual' that tells us how our bodies could Move. And over time we may have learned movement habits — some good, some bad.
"Injuries and our age effect our ability to move with ease — and our quality of life. We need to learn our weaknesses and strengths if we want to continue to Move and Enjoy Life."
The Workshop Will Help You To:
Identify: your movement habits and patterns and how they effect your posture.
Develop: awareness of how you compensate for weaknesses that you may have in parts of your body.
Explore: your posture through various types of movement, including Pilates, by doing mat and standing exercises. All exercises can be modified for your specific requirements.
Learn: how strengthening your "core" muscles assist in your posture and all of your movements.
Please bring a mat and dress in work-out clothing.
Susan will provide any props needed.