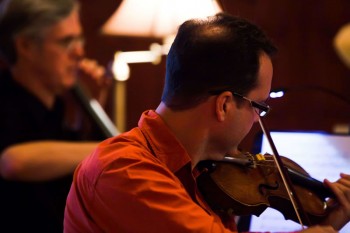 Chamber Music – Elements of Air
Friday, Jan. 14, 6:30 Meet the Artist, 7pm concert
Historic Deering Estate Ballroom
Deering Estate at Cutler
16701 SW 72 Avenue
miami,FL 33157
www.deeringestate.org
Luciano Magnanini, a world acclaimed musician, joins the members of the Deering Estate Chamber Ensemble as a guest bassoonist in the Stone House Ballroom of the historic estate. Together they perform music by Wolfgang A. Mozart, François Devienne, Camille Saint-Saëns, and Robert Schumann.
In this informal, but beautifully intimate setting, seating is limited to 125 people.
Mr. Magnanini has been principal bassoonist with the Orchestra Comunale della Opera in Genoa, and the Mexico City Philharmonic and has played under the baton of renowned conductors such as Leonard Bernstein and Zubin Meta, In addition to his active performing career, he has also recorded for RCA, CBS and Harmonia Mundi. Presently, he is a professor bassoon at the UM/Frost School of Music.
Tickets: $25 Adult, $12 Students. For tickets or more information call: 305. 235. 1668 x 233