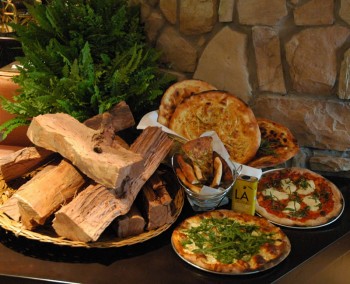 The Mayfair Hotel Recruited Consultant Jonathan Eismann For Launch of New Restaurant, Spartico, A Trattoria bringing gourmet pizza and Italian fare at casual pricing to Coconut Grove
Prices range from $4.95 to $14.95 for lunch, and from $5.95 to $26.95 for dinner items.
Spartico at The Mayfair Hotel
3000 Florida Ave. in Coconut Grove.
For reservations or pick up call: 305-779-5100.
First Obadon Hotels got Daniel Boulud into Brazilian Court Hotel & Beach Club. Then Michelle Bernstein was asked to create magic at The Omphoy Ocean Resort. Now The Mayfair Hotel & Spa in Coconut Grove has stepped up with Spartico, a casual Roman pizza centric trattoria, recruiting culinary consultant Jonathan Eismann, of the longest running and most highly acclaimed chefs in Miami, for his culinary expertise to help develop the concept and menu.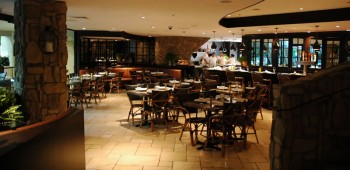 Eismann, already noted by the The New York Times as creating Miami's favorite pizza, now develops an evolved style of pizza for Spartico using the highest quality products, artisnal flours and refined recipes to create a final product with great flavors and reasonable prices.
As would be expected, Spartico's menu features a range of recognizable entrees, enhanced with gourmet sensibilities. The menu consists of classic Italian-style faire with unique ingredients producing memorable sandwiches, salads, appetizers and decadent desserts presented, along with substantial children's offerings.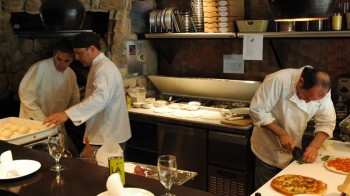 Commanding the menu, however, will be dozens of Roman-style pizzas.
Cooked in an Ambrogi wood-burning oven from Milan, which also faces out street-side for passers-by to get a quick 12 inch pie, or just get a whiff of the aromatic crust bubbling in the oven, these pies will be made daily by hand, using a blend of various flours and dough produced by seasonally harvested wheat. Toppings include a list of original selections, including chorizo, tomino cheese, speck, ripe figs and honey, and proscuitto di Parma.
Diners are surrounded by the sounds of crackling fire, an unpretentious modern Italian design, and scents of inspired Roman cuisine being prepared to order at Spartico, slated to open on December 18th.
A South Florida classic, The Mayfair Hotel & Spa has stood out as the ultimate romantic, glamorous, art-infused enclave in Miami since 1984. Set within the stylish neighborhood of Coconut Grove, now home to LeBron James, the hotel showcases eclectic Art Deco/Nouveau and Gaudí-inspired design set in an unpretentious ambience. Stained glass, mosaic tile and lavish furnishings with open-air, foliage-filled atriums are wrapped by 179 suites featuring hand-carved mahogany doors and Japanese-style hot tub on private, bougainvillea- covered terraces. Winner of the AAA Four Diamond Award, the hotel also features Jurlique Spa and rooftop swimming pool. www.mayfairhotelandspa.com