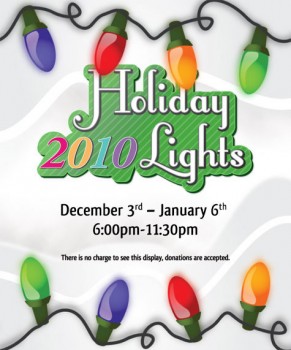 South Florida Lights Display To Benefit Hiv/Aids Non Profit Community Service Provider.
Holiday Lights at Enchanted Place
December 3rd – January 6th from 6:00pm-11:30pm.
NE 137th Terrace in North Miami
For over 16 years, Holiday Lights display at the Enchanted Place has dazzled South Floridians. Located on NE 137th Terrace in North Miami, this amazing neighborhood light display is a must see holiday tradition. As you drive down the street to see the lights, Care Resource volunteers will hand out candy to the kids and they might even catch a glimpse of Santa. This event runs from December 3rd – January 6th from 6:00pm-11:30pm. There is no charge to see this display, but donations are welcomed. Care Resource is the beneficiary of this event.
Community AIDS Resource, Inc., d.b.a./ Care Resource is a 501[c](3) non-profit, multi-cultural, community based AIDS service organization, which "Through education, prevention, research, care & treatment, and support service, Care Resource improves upon the health and overall quality of life of our diverse South Florida communities in need." Rooted in the 1998 merger of Health Crisis Network (1983) and Community Research Initiative (1989), Care Resource is now South Florida's oldest and largest HIV/AIDS service organization and a true leader in the community. For more information please visit www.careresource.org.