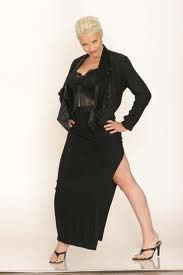 Confessions of a Jewish Shiksa…Dancing on Hitler's Grave
January 7th-12th, 7:30pm
Area Stage Theatre
1560 South Dixie Hwy, Coral Gables, Florida 33146
franniesheridan.com
shegotgame.com
Free Parking.
Tickets: $20, $25, $30
Box Office – 305.666.2078 www.areastagecompany.com
Confessions of a Jewish Shiksa..Dancing on Hitler's Grave!
This is the journey of the daughter of Jewish Holocaust survivors who is raised Catholic. The knish hits the fan when she reveals the truth of her identity.
A funny and dark multi-character solo show written and performed by Frannie Sheridan which resonates with many people on different levels regardless of faith, culture and sexual orientation. "In the end we all just want to be accepted for who we really are," says Sheridan.
"A gripping, powerful, story. From stand-up comedy to stand-out performing," Mario Betto of the Fort Lauderdale Theater Examiner.
Frannie Sheridan has won numerous writing honors, including the prestigious Gabriel Award for a CBC documentary based on her story and mayoral proclamations from West Palm Beach and the city of Miami Beach. The 70 minute show is followed by a Talkback.