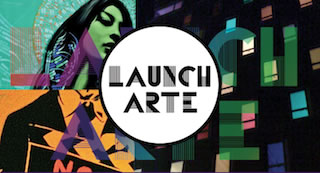 Open Air Market-Midtown/Design District Launch 305/Reloaded – ART BASEL Weekend
Free To The Public
Saturday, December 4, 2010
121 N.E. 36th Street
The Holy Cross Santa Cruz Church
(across from the Midtown Mall)
Open every Saturday from 12Noon – 6PM
Spinning the Beats DJ Manuvers
Basel-Nista's
Get your LOCAL shop on and support your LOCAL talent and small business Entrepreneurs!
Shop: Jewelry Designers/ Vintage/ Fashion/ Art/ Handmade Leather Goods/ Accessories/ T-shirt Designers/ Home-decor/ Paintings/ One-of-a-kind Rare finds/ Boutiques
selected boutiques offering up to 50% off discount on selected items
Get Your Eat on: Grill Master Mobile serving you straight from their master grill!
The unconventional Doggi Style serving you from all angles their signature hot dogs and tasty creations!
Also available Melody's Jamaican Jerk spice cuisine straight from her kitchen!
Your Dessert: Dolci Peccati Gelato Truck satisfying your every sweet tooth!
Shop Delight– choose from Orchids, Mangroves Bonsias, Succulents and a selection of Fresh Cut Flowers and Herbs from Gaia's garden!
Fresh local produce — Roots In The City premiering at Launch Miami selection of Organic Avacados, Yams, Squash, Spinach, Berries and more!
Serving tasty beverage through out the day
Over 27 NEW Vendors
Interested vendors email: reservations@launcharte.com
"Threading the Community with local Artists and Designers."
www.LaunchArte.com
Launch Arte LLC