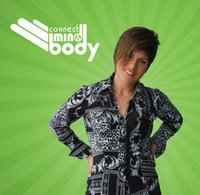 Connect Mind & Body Workshop
Saturday, November 20th, 9am ~ 4am
The Shore Club
1901 Collins Ave
Miami Beach FL
www.connectmindbody.com
Coach Cathy will entertain, challenge your mind and transform your life forever!
Imagine Your Possibilities Now!
Imagine what your life would be like if you had all the tools needed to create the extraordinary life you deserve?
Now is the most important moment of your life!
Today, join thousands of people committing to creating positive, permanent change. Acquire all the tools needed to enrich your life with increased health, energy, vitality, motivation and success!
Don't wait another unsatisfied moment!
Enroll Now in Coach Cathy's upcoming workshop aimed at teaching you how to transform your level of energy, reshape your body, your mind and your emotions.
Connect and balance your mind and body to achieve the results you truly desire.
Enroll Now!
www.connectmindbodyonline.com
Email: connectmindbody@live.com
We are proud to have joined forces with the American Cancer Society & Safespace Foundation! A portion of proceeds will be donated to each organization.