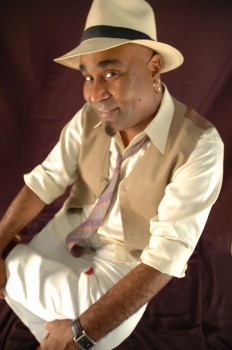 Mai Tardi restaurant continues its increasingly popular "Noche Latina" series, produced by KCC Productions, this month with the Luis Bofill Project performing at the restaurant's outdoor courtyard Thursday, November 18, from 9 to midnight. Enjoy a slice of Havana under the stars in the Design District with some of the best salsa while enjoying a mojito with reasonably-priced Italian cuisine as well as tapas, all without a cover charge!
Cuban singer Luis Bofill has performed as lead singer with Salsamania, Color Latino, Nuevo Visión, and Grupo Café Nostalgia here in Miami. He has shared the stage with Ruben Blades, Mark Anthony, Luis Enrique, Bono, and many others. His deft phrasing has drawn comparisons to Benny Moré even as his delivery evokes contemporary R&B. The band's performance adds sophisticated elements of 3 AM smokiness and languishing regret. José António Evora, in El Nuevo Herald, calls him "la voz de la noche miamense".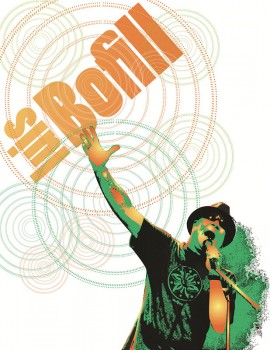 Mai Tardi is an innovative Italian restaurant located at 163 NE 39th Street in the Design District. Its open courtyard provides a romantic setting for repasts ranging from tapas and pizzas to vegan dishes to specialties from their wood-burning oven such as rack of lamb and butterflied yellowtail snapper. Dining Out magazine describes it as "northern Italian cuisine with Mediterranean overtones…a menu marked by intriguing elements like venison ravioli with Gorgonzola sauce and classic wood-fired pizza."
For more information about Mai Tardi, visit their web site at www.maitardimiami.com, or call 305-572-1400. For more information about Luis Bofill, please contact Kimberly Chmura at (305) 332-2623 or visit www.kccproductions.com.
KCC Productions specializes in providing clients with highly talented, quality jazz artists for concerts, private parties, corporate and special events, festivals, trade shows and fund-raisers. After partnering with highly respected music professional Rafael Solano in 2009, KCC Productions has been bringing the Jazz culture back into Miami with an array of artists.