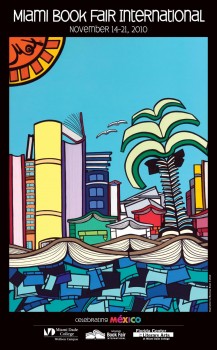 Miami Book Fair International
Nov. 14-21, 2010
Miami Dade College (MDC) Wolfson Campus
300 NE Second Ave.
downtown Miami
www.miamibookfair.com
Evening With schedule
Sunday-Friday, Nov. 14-19:
* Sunday, Nov. 14
4pm: George W. Bush, Decision Points
7:30pm: Carlos Fuentes
* Monday, Nov. 15, 8pm: Nora Ephron, I Remember Nothing and Other Reflections
* Tuesday, Nov. 16
*6pm: Christopher McDougall, Born to Run: A Hidden Tribe, Superathletes and the Greatest Race the World Has Ever Seen
*8pm: Robert Goolrick, The Reliable Wife
* Wednesday, Nov. 17
film at the Miami Book Fair/Auditorium
6:00 p.m. – The Soul of a People: Writing America's Story
Smithsonian Channel documentary; 41 minutes
The Soul of a People shows the underbelly of Florida – Jim Crow Laws and turpentine peonage – as it chronicles how much of African-American culture the 1930s authors would include in the Florida Guide Book as part of the Great Depression's Federal Writer's Project. The documentary, released during the 75th anniversary of the Federal Writer's Project, features noted authors Studs Terkel, Zora Neale Hurston, Richard Wright and Stetson Kennedy, the last living author of the Florida Writer's Project.
8:00 p.m. – Key West: Bohemia in the Arts
WLRN Public Radio and Television; 30 minutes
Key West has been a home or favorite visiting spot to some of the United States' most renowned poets and writers, from Ernest Hemingway to Robert Frost. Key West: Bohemia in the Arts looks at the Conch Republic capital's allure with filmmakers interviewing such famous contemporary writers as Gore Vidal and Russell Banks.
8pm: John Waters, Role Models
* Thursday, Nov. 18:
*6pm: Eugene Robinson, Disintegration: The Splintering of Black America
*8pm: Pat Conroy, My Life In Books
* Friday, Nov. 19:
*6pm: EO Wilson, Anthill;


* 8pm: Patti Smith, Just Kids
Schedule of Readings
Saturday, November 20
Chapman
10 a.m.: Dave Barry on I'll Mature When I'm Dead: Dave Barry's Amazing Tales of Adulthood and Willie Geist on American Freak Show: The Completely Fabricated Stories of Our New National Treasures
11:30 a.m.: Dave Eggers on Zeitoun


12:30 p.m.: Greil Marcus on Like a Rolling Stone: Bob Dylan at the Crossroads and
Alex Ross on Listen to This
2 p.m.: Sebastian Junger on War and Karl Marlantes on Matterhorn: A Novel of the Vietnam War
3:30 p.m.: Carlos Eire on Learning to Die in Miami, Edwidge Danticat on Create Dangerously: Immigrant Artists at Work and Ngugi Wa Thiong'o on Dreams in a Time of War: A Childhood Memoir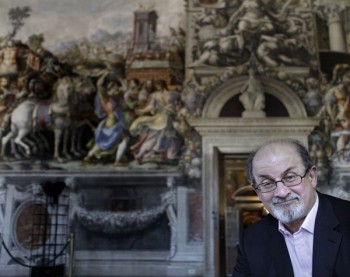 5 p.m.: Salman Rushdie on Luka and the Fire of Life
————————————————
Auditorium
10 a.m.: Walter Mosley on The Last Days of Ptolemy Grey
11 a.m.: Michele Norris on The Grace of Silence: A Memoir
Noon: Ann Beattie on The New Yorker Stories
1 p.m.: Sue Miller on The Lake Shore Limited; Scott Spencer on Man in the Woods and Aimee Bender on The Particular Sadness of Lemon Cake
2:30 p.m.: Vendela Vida on The Lovers: A Novel, Jennifer Egan on A Visit from the Goon Squad, Julie Orringer on The Invisible Bridge: A Novel and Jennifer Egan, A Visit from the Goon Squad.
4 p.m.
Gay Talese on The Silent Season of a Hero: The Sports Writing of Gay Talese
and Ian Frazier on Travels in Siberia
—————————————————–
Prometeo
10 a.m.: Kate DiCamillo, Bink and Gollie, in conversation with Jon Scieszka
11 a.m.: Laurie Halse Anderson on Forge, Kimberly Willis Holt on The Water Seeker and Jennifer L. Holm on Turtle in Paradise
12:30 p.m.: Tony DiTerlizzi on The Search for Wondla and Ridley Pearson on Kingdom Keepers III: Disney in Shadow
1:30 p.m.: Scott Westerfeld on Behemoth (Leviathan), Darren Shan on Birth of a Killer: Book 1 of The Saga of Larten Crepsley and Ellen Hopkins on Fallout
3 p.m. : Jon Scieszka on SPHDZ Book #2! and Pop-ups! Paper Engineering with Matthew Reinhart on Encyclopedia Mythologica: Gods and Heroes
4 p.m.: Comix Galaxy
Barry Deutsch on Hereville: How Mirka Got Her Sword, Raina Telgemeir on Smile and Amy Ignatow on The Popularity Papers
——————————————————
Centre Gallery
10:30 a.m. Graphic Noir Kody Chamberlain on Sweets, Joshua Hale Fialkov on Tumor, Mat Johnson on Dark Rain: A New Orleans Story
Noon Life and Comics
Amanda Conner, Jimmy Palmiotti, Greg Rucka and Jen Van Meter
with moderator Alex Rodrik
2 p.m. Jaime Hernandez, The Art of Jaime Hernandez: The Secrets of Life and Death, in conversation with Gustavo Arellano, Ask a Mexican, and Charles Kochman, executive editor, Abrams ComicArts
3 p.m. Shazam! Chip Kidd and Brad Meltzer on The Golden Age of the World's Mightiest Mortal with moderator Charles Kochman, executive editor, Abrams ComicArts
4 p.m. Graphic Lives: Lars Martinson on Tonoharu, Tracy White on How I Made it to 18: A Mostly True Story and Sid Jacobson on Anne Frank: The Anne Frank House Authorized Graphic Biography
————————————————————————————–
3315
10 a.m. Mary del Priore on Fazendas do imperio and Ana Maria Goncalves on Um defeito dcor
11 a.m. Ferdie Pacheco on Tales From the 5th St. Gym: Ali, the Dundees and the Golden Age of Boxing
Noon Mark Rotella on Amore: The Story of Italian American Song and
Liza Bakewell on Madre: Perilous Journeys with A Spanish Noun CHECK SP
1 p.m. Kent Annan on Following Jesus Through the Eye of the Needle and
Patti M. Marxsen on Tales from the Heart of Haiti
2 p.m. Stories of the African Diaspora Doreen Baingana on Tropical Fish: Stories from Entebbe, Ndibe Okey on Arrows of Rain and Chenjerai Hove on Bones
3:30 p.m. Heather Russell on Legba's Crossing: Narratology in the African Atlantic and Donna Weir-Soley on Eroticism, Spirituality and Resistance in Black Women's Writings
4:30 p.m. Robert Norman on 100 Questions and Answers About Chronic Illness and Julie Pech on The Chocolate Therapist
———————————————————–
Pavilion A
10:30 a.m.
Barbara Leaming on Churchill Defiant: Fighting On: 1945-1955 and Robert Dallek on The Lost Peace: Leadership in a Time of Horror and Hope, 1945-1953
Noon
Susan Isaacs on As Husbands Go and Carol Higgins Clark on Wrecked
1:30 p.m.
Copyright Clearinghouse Center presents Christopher Kenneally in conversation with Steven Rattner on Overhaul: An Insider's Account of the Obama Administration's Emergency Rescue of the Auto Industry
2:30 p.m.
Howard Bryant on The Last Hero: The Life of Henry Aaron and Jane Leavy on The Last Boy: Mickey Mantle and the End of America's Childhood
4 p.m.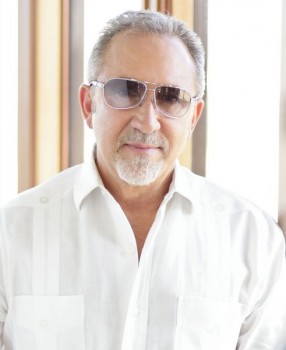 Emilio Estefan on The Rhythm of Success: How An Immigrant Produced His Own American Dream
—————————————
Pavilion B
10:30 a.m. Ilan Stavans on the Norton Anthology of Latino Literature with Dagoberto Gilb, The Flowers, Jimmy Santiago Baca, A Glass of Water, and Cristina Garcia, The Lady Matador's Hotel and The Lesser Tragedy of Death
12:30 James Ellroy on The Hilliker Curse: My Pursuit of Women: A Memoir
1:30 p.m. Kwame Anthony Appiah on Honor Code: How Moral Revolutions Happen and Thomas C. Holt on Children of Fire: A History of African Americans
3:00 p.m. Jack Bishop on The America's Test Kitchen Family Cookbook, Joan Nathan on Quiches, Kugels and Couscous and Linda Gassenheimer on The Flavors of the Florida Keys
4:30 p.m. Lee Schrager on The Food Network South Beach Wine & Food Festival Cookbook: Recipes and Behind-the-Scenes Stories from America's Hottest Chefs
————————————————————————————–
3208-09
10:00 a.m. Erica Eisdorfer on The Wet Nurse's Tale: A Novel, Daphne Kalotay on Russian Winter and Lynn Kiele Bonasia on Summer Shift
11:30 a.m. Susan Abulhawa on Mornings in Jenin, Patricia Engel on Vida and Iris Gomez on Try to Remember
1:00 p.m. Scott Eyman on Empire of Dreams: The Epic Life of Cecil B. DeMille and Jonathan Eig on Get Capone: The Secret Plot That Captured America's Most Wanted Gangster
2:30 p.m. Kay Redfield Jamison on Nothing Was the Same
3:30 p.m. Roger Rosenblatt on Making Toast
4:30 Lisa Unger on Fragile: A Novel and Alafair Burke on 212
———————————————-
3314
10 a.m. Caribbean Voices
Michele Voltaire Marcelin on Lost and Found, Ruth Miriam Garnett on Chole's Grief, Diana McCaulay on Dog-Heart and Mervyn Taylor on No Back Door
11:30 a.m. Caribbean Voices Gideon Hanoomansingh, Merle Hodge, Earl Lovelace, Lasana Kwesi and Raoul Pantin, Earl Lovelace
with moderator Winston Maynard
1:30 p.m. Dr. Paul Farmer on Partner to the Poor
2:30 p.m. Sam Barry and Kathi Kamen Goldmark on Write That Book Already! The Tough Love you Need to Get Published Now and John Dufresne on Is Life Like This? A Guide to Writing Your First Novel in Six Months
4:00 p.m. GRANTA 113: Best of Young Spanish-language Novelists
————————————————————————————–
3410
10:30 a.m.
Byron Janis on Chopin and Beyond: My Extraordinary Life in Music and the Paranormal
Noon
Michael Koryta on So Cold the River, Martin Solares on The Black Minutes and William Heffernan on The Dead Detective
1:30 p.m.
A Poetry Reading
Lynn Emanuel on Noose and Hook, Chase Twichell on Horses Where the Answers Should Have Been: New and Selected Poems, Michael Hettich on Like Happiness and Lola Haskins on Still, the Mountain
3 p.m.
Sean Kenniff on Etre the Cow
4 p.m.
Tigertail presents A South Florida Poetry Annual: Selected Collective, Poetry, Prose and Projects by The Miami Poetry Collective
————————————————————————————–
7106
10 a.m. Nicolas J.S. Davies on Blood On Our Hands: The American Invasion and Destruction of of Iraq, Reese Erlich on Conversations with Terrorists and Louis J. Salome on Violence, Veils and Bloodlines: Reporting from War Zones
11:30 a.m. John Otis on The Law of the Jungle: The Hunt for Colombian Guerrillas, American Hostages and Buried Treasure, Susan Casey on The Wave: Challenging the Furies of the Ocean and Todd Kliman on Wild Vine
1 p.m. Brad Meltzer on Heroes for My Son and Jeffrey Zaslow on The Girls from Ames: A Story of Women and a Forty-Year Friendship
2:30 p.m. David Kirkpatrick on The Facebook Effect: The Inside Story of the Company That Is Connecting the World and Larry Kramer on C-Scape: Navigating the Future of Business
4 p.m. Heidi Cullen on The Weather of the Future: Heat Waves, Extreme Storms, and Other Scenes from a Climate-Changed Planet, Gywnne Dyer on Climate Wars: The Fight for Survival as the World Overheats and Peter Maass on Crude World: The Violent Twilight of Oil
————————————————————————————–
7128
10 a.m. Barbara Levenson on Justice in June, Glynn Marsh Alam on Tide Water Talisman and Deborah Sharp on Mama Gets Hitched
11:00 a.m. Susan Hassler on Intelligence and Kate White on Hush: A Novel
12:30 James O. Born on The Double Human, Tim Dorsey on Gator A-Go-Go and
James Grippando on Money To Burn
2 p.m. Les Standiford and Joe Matthews on Bringing Adam Home: The Abduction that Changed America
3 p.m. James W. Hall on Silencer, Jeff Lindsay on Dexter is Delicious and Ridley Pearson on In Harm's Way and Greg Rucka on Last Run: A Queen & Country Novel
4:30 p.m. Carolina Garcia-Aguilera on Bloody Twist, Jonathon King on Midnight Guardians and Diane Stuckart on A Bolt from the Blue
————————————————————————————–
Sunday, November 21
Chapman
10 a.m.: Carl Hiaasen on Star Island: A Novel and
Scott Turow on Innocent
11:30 p.m.: Ron Chernow on Washington: A Life
12:30 p.m.: Simon Winchester on The Atlantic: Biography of an Ocean
1:30 p.m.: Meghan McCain on Dirty Sexy Politics
2:30 p.m.: John Avlon on Wingnuts: How the Lunatic Fringe is Hijacking America
Bill Press on Toxic Talk: How the Radical Right Has Poisoned America's Airwaves
and Douglas Schoen on Mad as Hell: How the Tea Party Movement is Fundamentally Remaking Our Two-Party System
4 p.m.: Judith Viorst on Unexpectedly Eighty: And Other Adaptations
5 p.m.: Jonathan Franzen on Freedom: A Novel
————————————————————————————–
Auditorium
10 a.m.: Rosemary Wells on My Havana and Judith Viorst on Lulu and the Brontosaurus
11:00 a.m.: Michael Cunningham on By Nightfall
Noon: Stacy Schiff on Cleopatra
1 p.m. : Susan Cheever on Louisa May Alcott: A Personal Biography and Hazel Rowley on Franklin and Eleanor: An Extraordinary Marriage
2:30 p.m.: Jennifer Gilmore on Something Red: A Novel, Helen Simonson on Major Pettigrew's Last Stand and Sarah Blake on The Postmistress and Myla Goldberg on The False Friend


4:00 p.m.
Nick Zinner, Stacy Wakefield and Zach Lipez on Please Take Me Off of the Guest List
——————————————-
Prometeo
10 a.m. T Cooper on The Beaufort Diaries, Preston Allen on Jesus Boy and Error! Contact not defined. on Florida Gothic Stories
11:30 a.m. Jonathan Tropper on This Is Where I Leave You, Adam Ross, Mr. Peanut and Larry Doyle on Go Mutants!
1 p.m.
On Poetry C.K. Williams on Wait and On Whitman in conversation with Campbell McGrath
2 p.m. Lev Grossman on The Magicians: A Novel, Brock Clarke on Exley and Ben Greenman on Celebrity Chekhov: Stories by Anton Chekhov
3:30 p.m. Joseph Skibell on A Curable Romantic, Gish Jen on World and Town, and Susan Straight, Take One Candle Light a Room
5 p.m. Annie Cohen-Solal on Leo and His Circle: The Life of Leo Castelli
————————————————————————————–
Centre Gallery
10:30 a.m. Denis Kitchen and John Lind on The Oddly Compelling Art of Denis Kitchen
11:30 a.m. Lynda Barry on Picture This: The Near-sighted Monkey Book and Vanessa Davis on Make Me a Woman
1 p.m. Dean Haspiel and Inverna Lockpez with Joan Hilty, editor, DC Comics/Vertigo on Cuba: My Revolution
2 p.m. Joe Sacco on Footnotes in Gaza in conversation with book critic Ariel Gonzalez
3 p.m. Rick Meyerowitz on Drunk Stoned Brillaint Dead: The Writers and Artists Who Made the National Lampoon Insanely Great
4 p.m. Dan Archer on The Honduran Coup: A Graphic History and
David Axe on War Is Boring
5 p.m. Etienne Davodeau on Lulu, femme nou (in French with consecutive interpretation)
————————————————————————————–
3315
10 a.m. Gerald Grant on Bold Moves to Creating Financial Wealth
11 a.m. Virginia Jacko and Doug Eadie on The Blind Visionary
12:30 p.m. Dante Chinni on Our Patchwork Nation: The Surprising Truth About the "Real" America and Gary Rivlin on Broke U.S.A.:From Pawnshops to Poverty, Inc.How the Working Poor Became Big Business
2 p.m. Kendall Coffey on Spinning the Law: Trying Cases in the Court of Public Opinion and Paul David Pope on The Deeds of My Fathers
3 p.m. Tasha Cunningham on So The Bastard Broke Your Heart, Now What?
4 p.m.\ Kim Anthony on Unfavorable Odds
————————————————————————————–
Pavilion A
10:30 a.m. James Swanson on Bloody Crimes: The Chase for Jeffereson Davis and the Death Pageant for Lincoln's Corpse and David Grann on The Devil and Sherlock Holmes: Tales of Murder Madness and Obsession
Noon Haiti Noir with Edwidge Danticat, M.J. Fievre, Mark Kurlansky
and Les Standiford
1:30 p.m. Richard Reeves on Portrait of Camelot: A Thousand Days in the Kennedy White House and Burton Hersh on Edward Kennedy: An Intimate Biography
3 p.m. Ben Mezrich on The Accidental Billionaires: The Founding of Facebook: A Tale of Sex, Money, Genius and Betrayal


4 p.m. Katherine Schwarzenegger on Rock What You've Got: Secrets to Loving Your Inner and Outer Beauty
————————————————-
3208
11 a.m. Scout, Atticus, and Boo: A Celebration of Fifty Years of To Kill a Mockingbird with Mary Murphy, Kate DiCamillo, Brad Meltzer and Malcolm Jones
12:30 p.m. Glenn Taylor on The Marrowbone Marble Company: A Novel, Bernice McFadden on Glorious and Michael Knight on The Typist
2:00 p.m. Elizabeth Kostova on The Swan Thieves, Kathleen Kent on The Wolves of Andover and Caroline Leavitt on Pictures of You
3:30 p.m. Skip Horack on The Eden Hunter, Rosecrans Baldwin on You Lost Me There, T.M. Shine on Nothing Happens Until It Happens to You: A Novel Without Pay, Perks and Privileges
———————————————————–
3314


10 a.m. Joanna Philbin on The Daughters Break the Rules and Alexandra Diaz on Of All the Stupid Things
11 a.m. Betsy Lerner on Forest For the Trees: An Editor's Advice to Writers and Arielle Eckstut and David Henry Sterry on The Essential Guide to Getting Your Book Published
Noon Oscar Casares on Amigoland: A Novel, Aaron Michael Morales on Drowning in Tucson and E.C. Osondu on Voice of America
1 p.m. Julie Klausner on I Don't Care About Your Brand: What I Learned from Indie Rockers, Trust Funders, Pornographers, Felons, Faux Sensitive Hipsters and Other Guys I've Dated and Julie Klam, You Had Me at Woof and Sascha Rothchild on How to Get Divorced by 30: My Misguided Attempt at a Starter Marriage


2:30 p.m. Annabelle Gurwitch and Jeff Kahn on You Say Tomato, I Say Shut Up
3:30 p.m. Laura Munson on This is Not The Story You Think it Is: A Season of Unlikely Happiness, Dani Shapiro on Devotion: A Memoir and Malcolm Jones on Little Boy Blues: A Memoir
————————————————————————————–
3410
10 a.m. A Poetry Reading Reefka Schneider and Steven Schneider on Borderlines: Drawing Border Lives
11 a.m. Rabbi Edwin Goldberg on Love Tales from the Talmud
Noon Miryam Kabakov on Keep Your Wives Away From Them: Orthodox Women, Unorthodox Desires
1 p.m. A Poetry Reading Geoffrey Philp on Dub Wise, James Brock on Gods & Money and Nina Romano on Coffeehouse Meditations
2:30 p.m. A Poetry Reading Kevin Pilkington on In the Eyes of a Dog, Mark Statman on Tourist at Miracle
and Susan Rich on The Alchemist's Kitchen and January O'Neil on Underlife


4 p.m. Mario Bencastro on Paraiso Portatil/Portable Paradise and Beatriz Rivera on When a Tree Falls
5 p.m. David Leddick on I Don't Kiss
———————————————————–
7106
11 a.m. Sabrina Lamb on A Kettle of Vultures…Caused the Boil on My Forehead, Susan Fales-Hill on One Flight Up and Lori Tharps on Substitute Me
12:30 p.m. Susanna Daniels on Stiltsville: A Novel, Heidi Durrow on The Girl Who Fell from the Sky and Joanna Smith Rakoff, A Fortunate Age: A Novel
2 p.m. Norberto Fuentes on Autobiography of Fidel Castro, Earl Lovelace on Is' Just a Movie and Mark Kurlansky on Edible Stories
3:30 Roberto González Echevarría on Cuban Fiestas, Gustavo Pérez Firmat on The Havana Habit, Octavio Roca on Cuban Ballet and Mark Weiss on The Whole Island: Six Decades of Cuban Poetry
————————————————————–
7128
10 a.m. Deborah Desilets on Morris Lapidus: Architecture of Joy and James F. Donnelly, Randall Robinson and Allan T. Shulman on Miami Architecture
11 a.m. Doctors Without Borders
Noon Doug Alderson on Encounters with Florida's Endangered Wildlife, Tom Lodge on The Everglades Handbook: Understanding the Ecosystem, Warren Richey on Without a Paddle: Racing Twelve Hundred Miles Around Florida by Sea Kayak, and
Craig Pittman on Manatee Insanity: Inside the War Over Florida's Most Famous Endangered Spieces
1:30 p.m. Michael Carlebach on Sunny Land: Pictures from Paradise and Andrew Zuckerman on Music
3 p.m. Matt Dellinger on I-69: The Unfinished History of the Last Great American Highway
and Paul Reyes on Exiles in Eden: Life Among the Ruins of Florida's Great Recession
4:30 p.m. Lily Prellezo and Jose Basulto on Seagull One: The Amazing True Story of Brothers to the Rescue
Thank you for using Soul Of Miami!