The Paul Shewchuk Quartet featuring vocalist DeDee Wilde will be at Jazid Tuesday, October 26, from 11 PM to 2 AM. Jazid is at 1342 Washington Ave., South Beach. For more info call 305-673-9372 or visit jazid.net.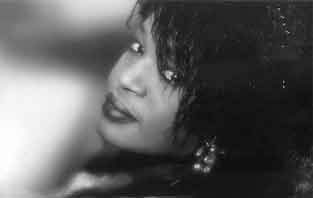 Miami native Diane Broomfield grew up in an eight-sibling family wherein music was a constantly defining factor. She picked up the nickname "Dee Dee" (which she now spells "DeDee") in early childhood; and she borrowed the surname "Wilde" from older brother Ron, who attained international fame as R&B balladeer Eugene Wilde in the mid-'80s. She first appeared on record with the family group Tight Connection in the late '70s via a single deal with Taurus Records.
Subsequently performing as Life, La Voyage, and Simplicious, the unit enjoyed a minor R&B hit in 1984 under the latter name with "Let Her Feel It." In 1988, Wilde released her first single, "I Found You". The U.K. success of this and "Lap of Luxury" led to her debut album, No Way Out, released only in Europe and Japan. Her style here blended elements of powerful belters like Chaka Khan and deeper tones à  la Evelyn "Champagne" King, and solidified her position as a commanding soul-ballad singer.
She co-wrote (under the name D. Williams) and co-produced all of the material on the album. Proving her flexibility, she guested on dance group Urban High's 1989 cover of Loleatta Holloway's Runaway, and added touches of house and hip- hop to her sophomore set, 1992's Get-A-Way. Before and during her solo recordings she had also done session work with acts including James Brown, Phyllis Hyman, and INXS. She had also made a name as a top live performer in Miami's local club scene.
Her track record in both of these areas caught the attention of a France-based club owner, who was putting together a club act including bandmates of Stevie Wonder and Earth, Wind & Fire, among others. Wilde took the gig and got the chance to work with idols, including Wonder and Chaka Khan as a result. Simultaneously, she independently released Get-A-Way to the U.K. market under the title I Love You on Trans-A. In 2001, she recorded her third album, PG-13, for family label Wilde City.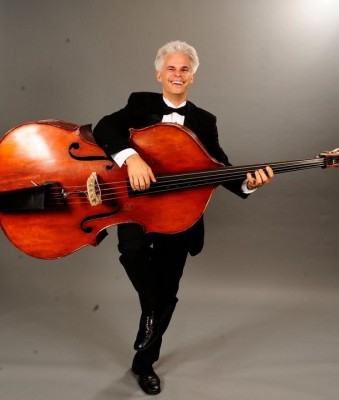 Hal Schaefer's "Besame Mucho" showcases the talents of bassist Paul Shewchuk. Originally from Canada and now part of the Florida jazz scene, Paul has worked with Dr. Lonnie Smith, Ira Sullivan, Larry Elgar, the Joe Piscopo Big Band and Melton Mustafa to name a few. He is an "in-demand" bass player and a favorite of Hal's.
"Paul Shewchuk's quickstepping bass line sets the mood for "My Brother Melton," on Jesse Jones' CD "So Then Collection", as he and the swift-sticking drummer James Cotman open this standout track with a bebop pulse." (Bob Weinberg, Jazz & Blues Florida, June 2009)