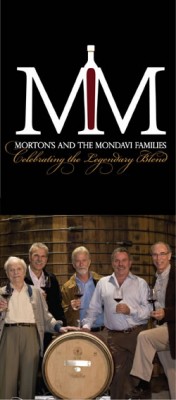 Join Morton's and the 2nd, 3rd and 4th generations of the Mondavi Families for this first-ever, extraordinary wine event benefiting the Make-A-Wish Foundation®.
Broadcast live from Napa Valley to select Morton's private dining rooms across the country. Learn more about this once-in-a-lifetime event.
Incredible Wines • Exclusive Silent Auction
Four Courses of Brand New Morton's Cuisine
Thursday, October 7
8pm
$175 per guest
Inclusive of tax and gratuity
Be a part of this historic event at our South Florida locations. Click below to make a reservation in:
Coral Gables
Fort Lauderdale
Miami Beach (Collins)
North Miami Beach
Palm Beach
Thank you for using Soul Of Miami!