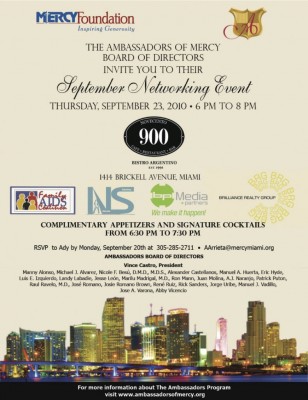 The Ambassadors of Mercy Foundation, Nicole Shelley and BP Media
request the honor of your presence
for
A Great Networking Night Out
with
The Ron Mann Show.
September 23, 2010 at Novecento 1414, Brickell Avenue, Miami Florida 33131
Passed hors d'oeuvres and cocktails begin at 6PM.
The Best Happy Hour for Ladies is on Thursday Night at Novecento Brickell!